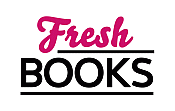 December's Must-Reads: Top Books to Close Out the Year with a Bang
"He will love her and protect her even from Death"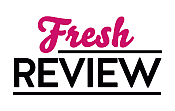 Reviewed by Annetta Sweetko
Posted May 7, 2020

Alexei Medvedev is a part of the Forgotten Brotherhood. He's an outcast-turned-assassin and only deals with paranormals. Before he takes a contract he and the other members of the Brotherhood, always check out the target. So the polar bear shifter treks through the ARCTIC BITE of Nome, Alaska to check out Cassie Dobbs. What he finds has him asking more questions than anyone can answer. How was this bartender on their paranormal hit list? And why?
Cassie, a runaway playing human, has always expected to be found - a Reaper, after all, cannot run for long from Death himself. But, she never thought a price would be put on her head or that her "killer" would be such an amazing specimen of manhood. But she isn't ready to go back--she still has things she hasn't tried and Alexei is one of those things.
ARCTIC BITE is a book so enthralling that readers will be caught up in this world from the first page to the last. Alexei and Cassie have a number of secrets that will be dealt with and if you are like me, you will be very upset, if not furious, for both of them by the time all is said and done. Alexei is a big man with a heart of gold, only he doesn't know it and only Cassie can bring out his protective side. Cassie believed she had to hide what she was and learn to be human-like to get away from her world and Death. It was Alexei who had pulled out the emotional side that she never knew she had. And when all is said and done, both were more than willing to die for the other.
Readers will enjoy the little touches of Maccus Fury and Morrigan from the first of this series, Fury Unleashed, and will be thrilled to know that he is the same sullen, enigmatic fallen angel and still loves Morrigan beyond everything. He must love her beyond everything because Cassie and Alexei get invited over for dinner.
When the epilogue arrives most of the secrets are dealt with very nicely, especially Cassie and Alexei's happily ever after, except for one. Who had really called for the contract on Cassie? If you have read the end of Fury Unleashed, then I think we have a hint on who is really stirring up the pot. Hopefully, there will be more in this series that will allow us to get all the answers we desire.
ARCTIC BITE is a standalone featuring a polar bear shifter (who has a secret), a woman who is trying to hide and live a human lifestyle, who together brings us a steamy romance that will leave you breathless. Add in action, intrigue, Death, Reapers, nasty group of vampires, and a Fallen Angel who scares everyone, and you have ARCTIC BITE and it will have you!
SUMMARY
Being immortal doesn't mean you can't die. It just means you're damn hard to kill.

When Alexei Medvedev joined the Forgotten Brotherhood--paranormals hired to assassinate other paranormals--he knew it wouldn't be a cake walk. But his next target is one of Death's own Reapers gone rogue. For the first time since he started this gig, "damn hard to kill" feels more like "damn near impossible."

Tracking Cassie Dobbs brings him to a remote bar in small-town Alaska, where this hot-as-hell Reaper is casually serving drinks, as if she doesn't have a bounty on her head from Death himself. Alexei is dangerously intrigued. Everyone in the Brotherhood knows the first rule: don't fall for your target.

But Alexei soon has bigger problems to face than an unexpected attraction. They only send assassins after those who deserve to die. . . or so he's been made to believe. Now that he's met Cassie, though, he's not so sure.

What if everything he's been told is a lie, and the person he's been sent to kill is the only one who knows the truth?


---
What do you think about this review?
Comments
No comments posted.

Registered users may leave comments.
Log in or register now!