"A mystery packed with eco-ideas and sure to make friends"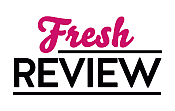 Reviewed by Clare O'Beara
Posted April 28, 2020

I thoroughly enjoy the Fixer-Upper Mystery series featuring a talented building contractor, Shannon Hammer, who occasionally gets called a decorator by clients with no knowledge of her firm. In the latest episode at Lighthouse Cove, the wind of change is blowing. SHOT THROUGH THE HEARTH begins with a marvellous idea to host a conference.
Tech billionaire and instigator of the Marigold Foundation, Raphael Nash, engaged Shannon to renovate his lovely old farmhouse home. Lighthouse Cove is nicely located to take advantage of wind and solar power, so she needs to install solutions. Rafe has asked her to go further and build an eco-tower, to be filled with plants, and raise a new barn. The light of his life, Marigold, has agreed to live with him – in a former story we saw that she was raised Amish and was determined not to milk cows again, but Rafe assures her it won't be necessary. Anyway, on to the conference. I always enjoy this style of mystery which brings together a smorgasbord of wild and wonderful ideas and methods, coupled with their equally strange inventors. Rafe wants an eco-conference to help restore the planetary balance.
You'll enjoy the large cast so much that I don't want to say who gets harmed. Suffice to explain that the ill-fated conference includes at least one death, a creepy vine, genetically engineered smart mice, sabotage, and several excellent motives, both personal and professional. Shannon tries to stay out of trouble until Rafe asks her directly if she and her partner Mac Sullivan will help to find the killer.
Yes, I do think it's odd that someone with a high profile and lots of money like Rafe would not have a retained security staff, even though he is retired from business. I suppose he thought a small coastal North California town would be safe enough. Maybe after the events of this book he'll give it some consideration. The main thrust of the tale is on the possibilities opened by the inventors and writers present; good ideas, new ways to recycle and to live. Shannon already re-uses and reclaims materials, and she's so proud of the original bricks saved for a patio, the artistic stonework of the barbecue hearth. Too bad malice can be found anywhere. SHOT THROUGH THE HEARTH is a tour de force for Kate Carlisle – right up to the minute, packed with eco-ideas and sure to make friends.
SUMMARY
Contractor Shannon Hammer is measuring murder motives in the latest Fixer-Upper Mystery from the New York Times bestselling author of A Wrench in the Works and Eaves of Destruction...

Shannon's good friend and retired tech billionaire, Raphael Nash, is loving his new retired life but he can't stay unoccupied for too long. He's started the Marigold Foundation that helps fund small companies and individuals who do humanitarian work around the world. It's an exciting time in Lighthouse Cove as Raphael hosts the first ever global conference inviting big thinkers from every area of industry to give presentations on eco-living.

Raphael's old business partner arrives in town with a grudge and a plan to steal him away from his important new passion project. Shannon knows her friend has no intention of giving up Marigold and is proud of Raphael for sticking to his guns. But when his former associate winds up dead, all signs point to Raphael.

It's up to Shannon to hammer out the details of the murder before her friend gets pinned for the crime...
---
What do you think about this review?
Comments
1 comment posted.
Re: A mystery packed with eco-ideas and sure to make friends

Very interesting book!
(Alina Titarenko 5:04pm May 5, 2020)
Registered users may leave comments.
Log in or register now!