"Sometimes life hands you love!"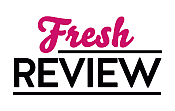 Reviewed by Annetta Sweetko
Posted April 23, 2020

Amanda Kittredge has had a crush on Brady Everett for years, but he only sees her as his friend's kid sister. Now grown up and a bartender in a less than stellar bar, her brother asks Brady to keep an eye on her and he is shocked at how grown up she is. Still - best friend's little sister means off-limits. But this time Amanda has other ideas - she is going to ask THE LAST REAL COWBOY to teach her all about romance.
Having left his hometown behind, Brady only returned when his abusive, alcoholic father died and his brothers needed his help. But Brady has a number of issues that he must work through before he can move on. His mother leaving, his father's drunken abuse, and his brothers treating him like a kid has left him with a lot of self-esteem issues.
THE LAST REAL COWBOY is the third book in author Caitlin Crews's Cold River Ranch series, which depicts the lives and loves of three brothers. In this offering, the focus is on Brady and Amanda. I felt a lot of sympathy for Brady and his problems with his self-esteem and his fears that there was more of his father in him than he hoped. Which, is something I did not see at all because he is a good, strong man who would certainly help a friend in need. Amanda had an overprotected upbringing and at times did seem a lot younger than 22. When she decides it is time to get on with her life and moves into the apartment that comes with her job, even then her overprotective brothers can't let it go. They ask Brady to help watch over her, which leads to Amanda getting the chance to get Brady to notice her. So a win-win for her.
Take life in a small town, on a ranch, lots of cowboys, fill it with all things that make families, no matter the circumstances, families, then add in a well written, highly descriptive scenery, a sweet and steamy romance and you have THE LAST REAL COWBOY.
SUMMARY
USA Today bestselling author Caitlin Crews returns to the Cold River Ranch series with The Last Real Cowboy!
In Cold River, sometimes forbidden love is the sweetest of them all…
Perennial good girl Amanda Kittredge knows that her longtime crush on Brady Everett was never really supposed to go anywhere. But when Brady comes home to during Amanda's first attempt at independence, well, who better to teach her about rebellion than her older brother's bad-boy best friend?
Brady's plans did not include being forced to work the family homestead for a year—and yet, here he is. And, to make matters worse, his best friend's innocent little sister is making a menace of herself in the most grown-up, tempting ways. When Amanda begs Brady to teach her about men, he knows he should refuse. But could Brady's greatest temptation be his salvation?
---
What do you think about this review?
Comments
No comments posted.

Registered users may leave comments.
Log in or register now!