"All's Fair in Love and War"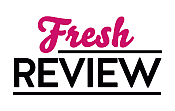 Reviewed by Jennifer Rummel
Posted April 9, 2020

Naomi used to think her fiance was perfect, but now one year and nine months later, she loves him 40%. Recently she's been letting things slide, half-listening to him rant, half- listening at dinner at his parent's house, and half-listening during their day to day conversations. Naomi can't see that Nick has noticed a change in her behavior. She thinks her acting skills are amazing. Neither Naomi nor Nick want to address the elephant in the room – their wedding is coming up in three months.
Nick's mother has taken control over the wedding and Naomi isn't happy. Nick doesn't want to choose between his mother and his soon-to-be wife. Naomi and Nick are locked in a battle to see who will end the engagement first. Nothing is off-limits, but how far is too far?
As the countdown to the wedding starts, Nick and Naomi both desire nothing more than to blow up the relationship. But as they try to break the other, they begin to be honest with each other about their relationship. Hurt feelings make way for little moments of kindness and seeing the relationship from the other's point of view.
Little by little, the characters begin to grow, mature, and understand what they want for their future. After they strip away all the drama, the pain, and the anger; there's nothing left to do than to pick up the pieces and move forward.
The beginning of YOU DESERVE EACH OTHER by Sarah Hogle is hard to read, but soon you become emotionally invested in the characters. As Nick and Naomi start to understand each other, their pranks become humorous. Before long, you're rooting for them to find their way back to each other – if possible. . .
SUMMARY
Naomi Westfield has an Instagram-perfect life, including the perfect fiancé: Nicholas Rose holds doors open for her, remembers her restaurant orders, and comes from the kind of upstanding society family every bride dreams of being a part of. They never fight, complain, or disagree. They're preparing for their lavish wedding that's three months away. And they are miserably and utterly sick of each other.

Tired of contorting herself to fit the ridiculous standards demanded by Nicholas's family, Naomi wants out of the relationship. But there's a catch: Whoever calls off the engagement will have to foot the enormous bill for the wedding. When Naomi finds out that Nicholas, too, has been feigning contentment, the two of them go head-to-head in a battle of wills to see who can annoy the other into surrendering through pranks, sabotage, and all-out emotional warfare.

But now that they have nothing to lose, they're finally being themselves. They're having so much fun getting on each other's nerves that it starts to feel like something else entirely. As Naomi discovers hidden feelings for Nicholas buried under three years of simmering resentment, she wonders if he feels the same way. Suddenly, the countdown to the wedding that may or may not come to pass feels more like a race to mutual destruction--and Naomi doesn't want to be left alone at the finish line.
---
What do you think about this review?
Comments
1 comment posted.
Re: All's Fair in Love and War

Great review and I've never heard this twist before. It's
going to be a good read.
(Kathleen Bylsma 7:31pm April 21, 2020)
Registered users may leave comments.
Log in or register now!