"Murder and mayhem at a Scottish Twelfth Night soiree"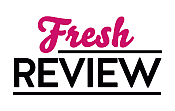 Reviewed by Make Kay
Posted April 9, 2020

I can't believe we're up to book 8 in the Lardy Darby series of historical murder mysteries by Anna Lee Huber. The series continues to please. A STROKE OF MALICE is set during a Twelfth Night house party at the Duke of Belmont's caste in the Scottish Marches. Huber always does a delightful job of winging her historical settings to sprightly life, and A STROKE OF MALICE brings 1832 springing off the pages.
Lady Kiera Darby is attending the house party with her (relatively) new husband and fellow investigative agent Sebastian Gage, in order to work on her commission to paint the portrait of her friend the Duchess of Belmont. As so often happens to poor Lady Darby, yet another dead body is found while she and Gage are nearby, and they are pulled once again into investigating the events. During a ghost story tour of the castle during the Twelfth Night party, a decomposing body is found in the crypts, and it is soon suspected to be the husband of the hostess' daughter. As Lady Darby and Gage follow the trail of the suspected corpse of the Earl of Helmsdale, the investigation takes a personally deadly turn as someone tried to kill Lady Darby by pushing her down the castle stairs.
I love the setting of the Twelfth Night party with all the charming historical details. Huber provides us plenty of lush historical elements to flesh out of the scenes and provides a rich backdrop to the diverting mystery. The interplay between the loving spouses is so pleasing to me. I'm so happy to watch Kiera and Gage flourish in their marriage - it's been wonderful to watch her blossom during the series since her first brutish marriage to the now-dead anatomist. Readers new to the series will be able to jump in on book 8 without feeling lost. The complicated family relationships of the Duchess of Belmont are also entertaining, and Huber does a great job of showing the follies of the ruling classes here.
Huber does a great job of imbuing Lady Darby with the investigative chops to allow her to be a substantive contributor to the solving of the mysteries. Yet she is still somewhat hesitant in her personal life, as she continues to work through her past trauma of spousal abuse and ostracism from society for behaviors unbecoming to a lady. That piece of societal ridiculousness is because her late husband forced her to illustrate corpses that he was dissecting. Lady Darby is a delightful mix of contradictions and she's so enjoyable to follow. In A STROKE OF MALICE, Huber once again provides an engaging mystery surrounded by all the gratifying historical details that any historical Anglophile craves.
SUMMARY
Lady Kiera Darby and her husband Sebastian Gage are looking forward to celebrating with new friends at an exciting yearly soiree, but they soon learn that murder never takes a holiday in the latest riveting installment in this national bestselling series.
January 1832. After enjoying a delightful few weeks with her family, expectant mother Kiera and Sebastian Gage have been invited to the Duchess of Bowmont's Twelfth Night party in Traquair, Scotland. Though she normally avoids such fashionable, rambunctious events, Kiera is ready to join in the festive merrymaking. But upon their arrival at the opulent estate, it becomes obvious that all is not merry in their hostess's home. The family appears to be under a great strain, and someone seems determined to cause mayhem among the guests with a series of forged notes.
Matters swiftly turn from irksome to downright deadly when the partygoers stumble upon a decomposing body in the castle's crypt. The corpse is thought to be the duchess's son-in-law who had purportedly traveled to Paris more than a month earlier. It is evident the man met with foul play, and Kiera and Gage soon realize that a ruthless murderer walks among them--and may well be a member of the duchess's own family. And when the investigation takes a treacherous turn, Kiera discovers just how deep the killer is willing to dig to keep their secrets from ever seeing the light of day.
---
What do you think about this review?
Comments
No comments posted.

Registered users may leave comments.
Log in or register now!