"A nobleman in disguise and the woman he falls for..."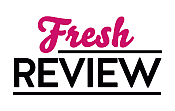 Reviewed by Bonnie Rose
Posted April 9, 2020

Matthew Sommersby, the Earl of Rosemont, was forced into marriage by the oldest trick in the book. His unhappy marriage lasted only three years, with his deceitful wife dying. Now, his period of mourning is over, and young ladies of society have overwhelmed him with offers and invitations, believing him to be a tragic and romantic figure in need of a new wife. Matthew, in addition to wanting no part of the foolish young ladies, has become very cynical and suspicious of women, suspecting them of the same deceitful behavior of his deceased wife. In order to obtain some peace, he rents some rooms in a different part of town, and chooses to only use his name, not his title.
Fancy Trewlove is the natural, illegitimate daughter of Ettie Trewlove, a woman who raised several other abandoned children, creating her own loving family. Her adopted siblings have become very successful, and many of them have married into society. The family has large hopes that Fancy will make a successful debut and a noble marriage as well. For now, she manages the bookstore owned by her brother.
Fancy personally has no desire to marry nobility, but she's eager to please her beloved family. When Matthew comes into her bookstore, they immediately develop a friendly rapport, and soon are stepping out together. Fancy is upfront about her origins and the plans her family has for her, while Matthew's past causes him to keep his title hidden. It's obvious that they are falling passionately in love, but Matthew has to be sure that he's never duped again. Before he reveals his secret, he has to know that Fancy loves him for himself.
I loved the slow-burning romance of THE EARL TAKES A FANCY, and both lead characters. Matthew was gun shy, but he's a generous and caring man, as evidenced by his treatment of Fancy, and his lavish support of her reading class. Fancy is a straight-up woman, without artifice, who loves her family and wants to please them. However, when the crisis of the story hit, I was honestly horrified by the actions of both Matthew and Fancy, who suddenly seemed to become different people.
Thankfully, THE EARL TAKES A FANCY quickly resolved the near disaster, and returned to being a delicious romance with an almost fairytale-like conclusion. Fancy's family are delightful characters in their own right and added much to the story. For those who have read previous books in this series, it's a pleasure to see the old friends, and for those who haven't, THE EARL TAKES A FANCY can easily be read and enjoyed as a standalone.
SUMMARY
New York Times bestselling author Lorraine Heath pens another richly satisfying romance in her Sins for all Seasons series.

She's looking for a nobleman to wed…
Though born out of wedlock, Fancy Trewlove is determined to fulfill her mother's wish that she marry into nobility. Fancy's keen intellect and finishing school manners make her the perfect wife for any gentleman—if he's willing to overlook her scandalous lineage. But Fancy's plans are thrown into chaos when an intriguing commoner begins visiting her bookshop—and she finds herself unable to stop thinking about him.
He's looking to escape his title…
Widowed just a year ago, the reclusive Matthew Sommersby, Earl of Rosemont, has been besieged by women hoping to become his next wife. Desperate for anonymity, he sheds Society life to search for the peace that eludes him. Fancy's shop is his one refuge, until the night their passion erupts into a kiss that nearly leads to her ruin—and leaves both longing for much more.
Together, they discover an unlikely love…
As Fancy finds herself torn between her family's expectations and her growing feelings for Matthew, secrets are exposed—secrets that force Fancy to question if she can trust her heart's desire...
---
What do you think about this review?
Comments
No comments posted.

Registered users may leave comments.
Log in or register now!