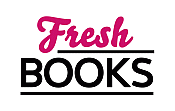 June blooms with love and intrigue
"Making do in small places becomes quite a challenge..."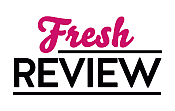 Reviewed by Sandra Wurman
Posted April 2, 2020

Having never a book by Christina Lauren, I really didn't know what to expect. Reviews of previous books by Christina Lauren were enthusiastic about their entertainment value, sass, and humor. I can now fully attest that those reviews were spot on. When I tell you THE HONEY-DON'T LIST should be on your list of must-reads, listen carefully.
THE HONEY-DON'T LIST is a tale about a husband and wife team who have made a fortune with their creativity and brand. They are the Tripps. Rusty and Melly Tripps' talent is designing functional pieces that fit into apartments or small homes to maximize available space. At this stage, their brand is well known, admired and loved. However, the so-called bloom is off the rose.
All is not well in the Tripp household and the couple's two assistants, Carey and James, are charged with managing them, but it's more like babysitting for two adults who have lost their ability to filter. Early on, you learn how this unlikely foursome seems to coalesce around work-related issues. But it is the interpersonal events that have you laughing out loud. Then, they head out on a road trip tour bus to promote the Tripps' new book on relationships where more hilarity ensues.
There is nothing missing in this story. The writing team of Christina Lauren is fastidious in their attention to detail and conversation. The chapters alternate between Carey's and James' perspectives and provide great insight into these two characters. And together, well, the possibilities could be endless. That's the romantic in me coming out. THE HONEY-DON'T LIST is a joy to read with all the bases covered in what to expect in a Christina Lauren story. Humility, humanity, and humor - a triumvirate of reading delight.
Another good name for this book could be "Extreme Issues Call For Extreme Measures." Irony doesn't escape the reader because ultimately, Christina Lauren's goal is to see if the Tripps can practice what they preach, making due in small places. Pretty ingenious if you ask me!
For fans of Christina Lauren, THE HONEY-DON'T LIST surely cements their affection. For newcomers, I'll wager it won't be your last. THE HONEY-DON'T LIST is filled with clever characters and situations from cover to cover. Some may see some similarities between the Tripps and the couples similar to home design television shows.
SUMMARY
From the New York Times bestselling author behind the "joyful, warm, touching" (Jasmine Guillory, New York Times bestselling author) The Unhoneymooners comes a delightfully charming love story about what happens when two assistants tasked with keeping a rocky relationship from explosion start to feel sparks of their own.

Carey Douglas has worked for home remodeling and design gurus Melissa and Rusty Tripp for nearly a decade. A country girl at heart, Carey started in their first store at sixteen, and—more than anyone would suspect—has helped them build an empire. With a new show and a book about to launch, the Tripps are on the verge of superstardom. There's only one problem: America's favorite couple can't stand each other.

James McCann, MIT graduate and engineering genius, was originally hired as a structural engineer, but the job isn't all he thought it'd be. The last straw? Both he and Carey must go on book tour with the Tripps and keep the wheels from falling off the proverbial bus.

Unfortunately, neither of them is in any position to quit. Carey needs health insurance, and James has been promised the role of a lifetime if he can just keep the couple on track for a few more weeks. While road-tripping with the Tripps up the West Coast, Carey and James vow to work together to keep their bosses' secrets hidden, and their own jobs secure. But if they stop playing along—and start playing for keeps—they may have the chance to build something beautiful together…

From the "hilariously zany and heartfelt" (Booklist) Christina Lauren comes a romantic comedy that proves if it's broke, you might as well fix it.
---
What do you think about this review?
Comments
No comments posted.

Registered users may leave comments.
Log in or register now!