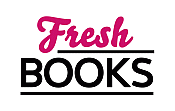 Hot, sizzling reads for July
"She accepts a date and gets so much more!"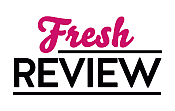 Reviewed by Annetta Sweetko
Posted May 11, 2020

Romance Contemporary | Romance Suspense
Every year a biker appeared at Abbie's family's bar, orders a drink, and asks her out. When he first appeared, it was with an older man who was the MC president; now TEMPER is president and in for a really big surprise.
Abbie is the good girl, the responsible one who quit college to take over the bar when her mother became ill, so her younger sister wouldn't have to give up everything. For three years, she has turned down the object of her attraction. Until this time. She is going to go out with Temper and enjoy life. Little did she know that decision was about to completely change everything she ever thought was important and real. When danger strikes she finds herself kidnapped by her heart's desire, and he will have to work to get her forgiveness while saving her from unexpected danger. Abbie is a strong character as she has had to be, and doesn't panic over the kidnapping, as she knows instinctively that Temper would never harm her. In fact, his overprotectiveness, something she has never had in her life, is kind of sexy.
TEMPER is a motorcycle club Knights of Fury book filled with romance, danger and intrigue, but it is very much a story of a family. These people might be a little different than most families ... or are they? You will need to read TEMPER for yourselves to decide, but I am a sucker for books that have families of the heart, so I was quickly swept up in this vibe. It didn't hurt that Temper and Abby have more in common than they originally thought as they learn by working together with the other members of the MC to end the danger.
I have to admit that this is the first of author Chantal Fernando's books I have had the opportunity to read. The cover and description caught my eye and thought I would take a chance. I am certainly glad I did. TEMPER is fantastic! He and Abbie are amazing and the other members of the club are very realistic characters and likable, even the most taciturn of them was willing to watch the others' backs without a question, and Abbie became one of them very quickly. Not sure how I felt about her mother or the very big surprise that comes out of the "necessary" kidnapping, but her sister was an awesome character.
If you love MC story lines with danger, intrigue, and a steamy yet sweet romance, you need to get your hands on TEMPER, sit back and enjoy the ride. I recommend it very much and will have to get my hands on anything else by this fun author.
Learn more about Temper
SUMMARY
New York Times bestselling author Chantal Fernando returns to the Knights of Fury series with her most complicated hero yet. He may be the epitome of cool, but this MC president isn't called Temper for nothing. . .

Every year, the hot, tatted biker comes into Abbie's bar, orders whiskey and asks her out. Every year, Abbie turns him down. After all, dating a man that goes by Temper seems like a really bad idea, no matter how attracted she is to him.

But this year is different. Abbie's different. Older, wiser and tired of being stuck behind the bar in a sleepy town. This year, she's ready for whatever adventure the sexy but sweet biker has in store for her.

Or so she thinks. . . until an elegant candlelit dinner ends with a dead body.

Now Abbie finds herself on the ride of her life, whisked away to the big city in Temper's protective custody. She should be scared, but--despite his nickname--it's clear the last thing Temper would ever do is hurt a hair on her head. And when danger catches up with them, Abbie soon realizes that holding tight to her man while straddling a Harley may be the safest place of all.
---
What do you think about this review?
Comments
No comments posted.

Registered users may leave comments.
Log in or register now!