"Perfect cookbook for a church based book club!"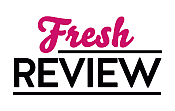 Reviewed by Debbie Wiley
Posted March 24, 2020

Eating plant-based foods and finding healthy plant-based recipes has been all the rage lately. There are all sorts of websites and other places you can go to find recipes. However, Kenden Alfond offers a novel approach to the traditional cookbook by featuring twenty women from the Jewish Bible and pairing two recipes with each woman.
Kenden Alfond gives readers an overview of how the cookbook is set up at the beginning. For each woman selected, we get a summary of their Bible story, selected verses, some themes to ponder along with prompts on questions to ask ourselves (or a book group), and a midrash. Midrash was a new word to me and appears to be similar to some of the modern Christian commentaries, adding complexity and richness to each story portrayed as we dig deeper into the lives of the women featured.
The recipes included in FEEDING WOMEN OF THE BIBLE, FEEDING OURSELVES are a little more complex than those of us with busy lives may typically prefer. In fact, the length of the ingredients list for some of the recipes can be daunting! However, closer perusal and experimentation with some of the recipes shows that both the prep and cooking times are actually quite short, sometimes only 10 minutes in length.
FEEDING WOMEN OF THE BIBLE, FEEDING OURSELVES is more than just a cookbook. It's also an inspirational book focused on 20 women of the Jewish Bible. FEEDING WOMEN OF THE BIBLE, FEEDING OURSELVES would be perfect for a book club, particularly for a church with a kitchen handy, where participants could both learn to cook healthy, plant-based recipes along with discussing and meditating on the lives of several women from the Bible.
SUMMARY
Feeding Women of the Bible cookbook features a short compelling narrative of 20 female biblical heroines from the Hebrew bible, paired with two healthy plant-based kosher pareve recipes inspired by the character's experience.
You learn about these extraordinary women through:

Their Stories: a concise summary of the female biblical character's narrative.
Verses: key quotations from the Hebrew Bible relating to the biblical character's narrative. All quotations are from The Hebrew Bible: A Translation and Commentary by Robert Alter.
Themes: essential emotional, mental, physical, social themes that define the heroine's narrative or role.
Midrash: a modern commentary, uplifting the voice of the biblical heroine without attempting to neutralise their imperfections, flaws or struggles.
Prompts: meaningful questions arising from her story, to inspire further reflection for women today.
Food Offerings: two plant-based recipes developed to honour the biblical heroines.
This is a community cookbook by Kenden Alfond and is the co-creation of 40 Jewish women. The twenty biblical narratives are contributed by Rabbis, Rabbinical students, Jewish teachers and emerging thought leaders. The forty-one plant-based recipes were developed by professional chefs, homecooks who are elementary school students, and great-grandmothers.
---
What do you think about this review?
Comments
No comments posted.

Registered users may leave comments.
Log in or register now!