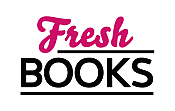 Get a great read for October
"Plucky coyote skinwalker manages to save her werewolf pack again"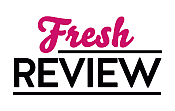 Reviewed by Make Kay
Posted March 19, 2020

Once again, author Patricia Briggs leaves me head over heels in love with the Tri-Cities pack in SMOKE BITTEN. We're up to book 12 in the Mercy Thompson series, with all the wonderfully complex characters and intertwining stories this entails. Mercy Thompson continues to be the very best kind of heroine. She's gutsy and smart, fighting well above what she thinks is her pay grade against all of the supernatural forces of evil that are vying for supremacy with her pack. I absolutely adore Mercy. Her snark and her sass manage to turn even the most fraught situations entertaining, even as I'm straining at the edge of my seat to find out how she and her pack will pull things out of the fire.
I love Mercy's husband, Adam Hauptman, almost as much. He's the Alpha of the Tri-Cities pack, and the responsibilities that he juggles are vast and daunting. Adam is fighting not only the evil around him but the evil within in SMOKE BITTEN. And of course, Mercy, being Mercy, is the best kind of helpmeet for Adam. The two of them together are pure dynamite.
Mercy, who turns into a coyote and is a Volkswagen mechanic as her day job, managed to make the werewolf pack of her husband's responsible for the safety of the entire Tri-Cities area in book nine, Fire Touched. Now, Mercy faces an unknown entity who can bite any creature and take them over by turning into smoke in their veins. A werewolf or fae controlled by this creature could do spooky amounts of damage, huh?! So the stakes are super high here, and I devoured the whole book while sitting on tenterhooks to see how Mercy, Adam, and the rest of the wolves (as well as Mercy's "posse" of other supernatural beings) would prevail.
There are just a few series where I wait with bated breath all year for the next release, and Patricia Briggs' books are definitely in that category. Fans will be richly rewarded for their wait. Mercy Thompson once again manages to somehow simultaneously squeak by and yet kick supernatural butt, all while managing to save her mate and her friends from their dire fates. Satisfying, indeed.
SUMMARY
Mercy Thompson, car mechanic and shapeshifter, faces a threat unlike any other in this thrilling entry in the #1 New York Times bestselling series.

I am Mercedes Athena Thompson Hauptman.
My only "superpowers" are that I turn into a thirty-five pound coyote and fix Volkswagens. But I have friends in odd places and a pack of werewolves at my back. It looks like I'm going to need them.

Centuries ago, the fae dwelt in Underhill—until she locked her doors against them. They left behind their great castles and troves of magical artifacts. They abandoned their prisoners and their pets. Without the fae to mind them, those creatures who remained behind roamed freely through Underhill wreaking havoc. Only the deadliest survived.

Now one of those prisoners has escaped. It can look like anyone, any creature it chooses. But if it bites you, it controls you. It lives for chaos and destruction. It can make you do anything—even kill the person you love the most. Now it is here, in the Tri-Cities. In my territory.

It won't, can't, remain.

Not if I have anything to say about it.
---
What do you think about this review?
Comments
No comments posted.

Registered users may leave comments.
Log in or register now!