"Delightful, engaging, and sexy... a wonderful modern-day marriage of convenience!"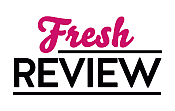 Reviewed by Danielle Dresser
Posted March 5, 2020

Garrett Song is ready to helm his family's successful business, but his grandmother, the family matriarch, wants to see him settled down before he takes over. Refusing to be forced into a sham marriage, Garrett decides the best way to remedy the situation is to create a sham marriage of his own doing. . . to none other than his company's HR manager, Natalie Sobol. She's tenacious, knows the ins and outs of the company, and she's the only person to put him in his place in recent months, even though he could easily make or break her career. He's intrigued by her and thinks she's the perfect person to pretend to be his wife for the next few months.
Natalie Sobol is taken aback when the incomparable Garrett Song proposes to her. Up for a promotion and in need of appearing to have a strong family unit so she can formally adopt her niece, Natalie decides to make the most of this strange opportunity and accepts Garrett's engagement. Thrown into the world of the uber-rich and American elite, Natalie is surprised to find that she actually feels welcomed and accepted by Garrett's family. But even while pretending to be a couple while attending rich parties, wearing the biggest engagement ring she's ever seen, and having a gorgeous wedding, Natalie wants to know more about the reserved man she's faking a relationship with.
As the two get to know one another and find out they have more in common than previously thought, Garrett and Natalie both have to come to terms with the fact that eventually, their marriage will end, and it's something neither are sure they want to happen. . .
A delightful, engaging, and sexy debut! TEMPORARY WIFE TEMPTATION by Jayci Lee is a wonderful modern-day marriage of convenience. Garrett and Natalie are both great at their jobs and come across as the type of people who know exactly what they want. . . until they are thrown together and find out they want so much more out of life, especially when they are together. The celebration of Korean culture is lovingly on display in this #ownvoices novel, and Lee's writing shines throughout. TEMPORARY WIFE TEMPTATION is an easy, light read, and a wonderful start to Jayci Lee's career as a romance author.
SUMMARY
Much more than he bargained for…

"You want me to find you a wife?"

"No. I want you to be my wife."

Garrett Song is this close to taking the reins of his family's LA fashion empire…until the Song matriarch insists he marry her handpicked bride first. To block her matchmaking, he recruits Natalie Sobol to pose as his wife. She needs a fake spouse as badly as he does. But when passion burns down their chaste agreement, the flames could destroy them all…
---
What do you think about this review?
Comments
2 comments posted.
Re: Delightful, engaging, and sexy... a wonderful modern-day marriage of convenience!

I wanted to leave a little comment to support you and wish
you a good continuation. Wishing you the best of luck for
all your blogging efforts.
https://happyeasterall.com/easter-speeches/
(Sanvi Kumari 4:41am March 14)
Easter Poems and Prayers
(Sanvi Kumari 4:41am March 14)
Registered users may leave comments.
Log in or register now!