"Phenomenal work of historical fiction set during tumultuous times in France's history"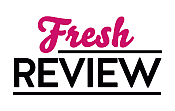 Reviewed by Debbie Wiley
Posted March 1, 2020

Mystery Historical | Thriller Historical | Historical
The year is 1562 and the people of France are divided by religion. The Wars of Religion have commenced, and it's Catholics versus Huguenots, where even the bonds of family and friendship are fraying. Minou Joubert is running her father's bookshop, as her father remains listless at their home since his travels. A mysterious note arrives and hints at a past Minou knows nothing about. Meanwhile, Piet Reydon seeks to mend his friendship with a Catholic priest named Vidal despite their very different paths currently. Vidal has higher ambitions, however, and Piet's involvement in Huguenot matters may be unforgivable to Vidal. Minou and Piet's paths cross unexpectedly and soon they find themselves trapped in a city at war, where they can only depend on one another. What dark secrets are about to be revealed as Minou and Piet fight for the very survival?
Minou is a fascinating heroine and I love her spunk, particularly during a time period when women were meant to be silent. Kate Mosse shows us the hardships women often faced during this time period and I admit I flinched quite a bit during one particularly brutal scene. The violence is not gratuitous, however, but is the unfortunate reality of the time period, and Kate Mosse does a marvelous job at humanizing it so we can peek beneath the facts to see glimpses of what people endured.
THE BURNING CHAMBERS is the kind of historical mystery you sink into and lose yourself for hours. Kate Mosse has a gift at evoking the atmosphere of a time and THE BURNING CHAMBERS is a perfect example of this talent. The battles, the hardships, the personal losses, the family secrets… all of it ties together to create a haunting tale of a dark time long past. There are hints, however, that echoes of this past will resonate in future times and I look forward to seeing what Kate Mosse has in store for us with the second book in the Burning Chambers series!
Told through alternating viewpoints, THE BURNING CHAMBERS takes us deep within a tumultuous time period where a person's chosen religion can mean life or death. Kate Mosse brings to vivid life the various factions and hidden machinations at work during the War of Religions as we see betrayal after betrayal. THE BURNING CHAMBERS is a phenomenal work of historical fiction, engaging readers in a dark and turbulent time period in France's history. Kate Mosse's attention to details is part of the successfulness of THE BURNING CHAMBERS as this is a story any historical fiction reader will relish!
SUMMARY
From the New York Times and #1 internationally bestselling author of Labyrinth, comes the first in an epic new series.

Power and Prejudice: France, 1562. War sparks between the Catholics and Huguenots, dividing neighbors, friends, and family--meanwhile, nineteen-year-old Minou Joubert receives an anonymous letter at her father's bookshop. Sealed with a distinctive family crest, it contains just five words: She knows that you live.
Love and Betrayal: Before Minou can decipher the mysterious message, she meets a young Huguenot convert, Piet Reydon. Piet has a dangerous task of his own, and he will need Minou's help if he is to stay alive. Soon, they find themselves on opposing sides, as forces beyond their control threaten to tear them apart.
Honor and Treachery: As the religious divide deepens, Minou and Piet find themselves trapped in Toulouse, facing new dangers as tensions ignite across the city--and a feud that will burn across generations begins to blaze. . .
---
What do you think about this review?
Comments
No comments posted.

Registered users may leave comments.
Log in or register now!