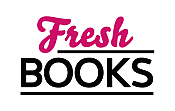 April showers are here, settle with a great read!
"A hot hero who's a mix of errant knight and fierce dragon - hooray!"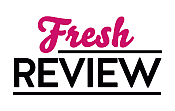 Reviewed by Miranda Owen
Posted February 13, 2020

Romance Fantasy | Romance Science Fiction | Romance Erotica Sensual
PENNY'S PROTECTOR is the tenth book in Ruby Dixon's "Icehome" erotic fantasy series about aliens and the women who love them. S'bren rates up there with Vektal as one of my favorite heroes so far in Ruby Dixon's Ice Planet books. The premise of the previous continues in this book, since it involves a scheme thought up between two friends. S'bren's BFF thinks it'd be a good idea to drug the two women they're interested in, in order to woo them away from the rest of their group. It sounds bad, but intent counts a lot for me, and it matters that the women weren't taken advantage of while they were not themselves. The fact that the heroes in these stories are aliens and the heroines are humans, and therefore have different cultures, is important to factor in as well.
S'bren is such a sweetie. He's a big guy and generally not valued for his intellect, but he has a huge heart. He hopes to connect in a soulmate kind of way with one of the human women – and specifically takes a shine to Penny. Penny is understandably a little wary but, after years on her home planet of being used and discarded by men, she longs for an eternal love bond as well. Penny is initially not pleased to be "kidnapped", but after she's able to convey to S'bren why what he did was not cool and he gets it, she sees it as an opportunity to spread her wings and explore. S'bren is consumed by guilt once he understands why what he did wasn't good. He vows to make it up to Penny and basically acts as a fantastic combination of chivalrous knight and dragon with blue skin, a tail, and horns. It's an evolving relationship as they get to know each other better as they embark on their odyssey and it's fun to read about. One of the things that acts as an obstacle to S'bren and Penny getting together is his initial sense of guilt and Penny's fear that if she gets with S'bren and enjoys physical intimacy with him and falls for him, it'll break her heart when biology links her to another mate. #iceplanetproblems
PENNY'S PROTECTOR is a mix of the tender and the erotic mixed with a dazzling tale of adventure. S'bren is a perfect hero for romance fans who like exotic men with a strong sweet side. I love this series, these characters, and eagerly await Ruby Dixon's next book.
SUMMARY
S'bren doesn't realize what a mess he's stepping in when he steals me away. He just wants to resonate. Sweet, right? But his methods are all wrong and resonance doesn't look as if it's happening anytime soon for either of us.So I'm going to use this time away from the camp as an opportunity. We're going to go exploring and not return to the beach camp until I'm good and ready. It's one part punishment for him - being my guide - and one part adventure for me. We'll have fun, swing from some vines in the fruit cave, and then return to Icehome when we're good and ready.What's not part of the plan? Falling in love. Matters of the heart are tricky when the khui gets the final say...and mine is totally silent.
---
What do you think about this review?
Comments
No comments posted.

Registered users may leave comments.
Log in or register now!