"A sublimely sexy tale of hearts, flowers, and a hot mechanic!"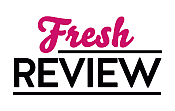 Reviewed by Miranda Owen
Posted February 12, 2020

Romance Holiday | Romance Contemporary | Romance Comedy
THE KISSING GAME by Marie Harte is a standalone novel but connected to her "Body Shop Bad Boys" books and that world. Fans of that series have been anxiously waiting for Rena Jackson and Axel Heller to get together. He's been low key enthralled by her over the course of a few books, so it's been years of sexual tension. It can be tricky for an author to write a book that your fans have been really looking forward to and fantasizing about. Not only does Marie Harte nail it with THE KISSING GAME, but it promises to be a favorite re-read for me.
Rena is a woman who longs for romance like the kind she reads in novels. Axel might not be everybody's idea of a suave romantic hero with smooth charm, but he is genuine in his adoration and respect when it comes to Rena. That authenticity and enthusiasm wrapped up in a hot hunk of a package is almost irresistible. As part of his wooing, Axel tries to give Rena the traditional romance he thinks she wants. Each day he gives her some cheesy Valentine that's somehow sweet at the same time because of the earnestness behind the gifts. One thing that makes Rena hesitant about taking the plunge with Axel is his tendency toward being enigmatic. She's not sure what he's really thinking. One advantage readers have over Rena is, because this story is told from alternating perspectives, readers see his heart and get a glimpse of his passion and his secret fears and regrets. For Rena, it's also important to deviate from her mother's example of being with a man – any man, no matter how much of a jerk – rather than be alone. This is something Rena and Heller can connect over – she fears being like her mother and he fears turning into the angry and abusive jerk his father is. In this respect, this is a very positive byproduct of the relationship because they bring out the best in each other and help work past their secret fears.
THE KISSING GAME is a sublimely sexy tale of hearts, flowers, and a hot mechanic. The secondary storyline involving the danger to Rena presented by local racists provides an element of danger. The relationship Rena has with most of her family and the ones Heller has with his friends and colleagues is a nice contrast to the relationship Heller has with his family. I can't wait to read Marie Harte's next book!
SUMMARY
She's one kiss away from finding Mr. Right!
Rena Jackson is ready. She's worked her tail off to open up her own hair salon, and she's almost ready to quit her job at the dive bar. Rena's also a diehard romantic, and she's had her eye on Axel Heller for a while. He's got that tall-brooding-and-handsome thing going big-time. Problem is, he's got that buttoned-up Germanic ice man thing going as well. With Valentine's Day just around the corner, Rena's about ready to give up on Axel and find some other Mr. Right.
At six foot six, Axel knows he intimidates most people. He's been crushing on the gorgeous waitress for months. But the muscled mechanic is no romantic, and his heart is buried so deep, he has no idea how to show Rena what he feels. He knows he's way out of his depth and she's slipping away. So, he makes one crazy, desperate play...
"I bet you a kiss you can't resist me."
Game on.
---
What do you think about this review?
Comments
No comments posted.

Registered users may leave comments.
Log in or register now!