"Obsessive, suspenseful, and an extraordinary storyline you will not forget!"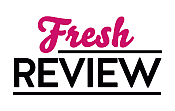 Reviewed by Teresa Cross
Posted February 10, 2020

Fiction | Women's Fiction Psychological
This psychological suspense is a mystery that will keep you at the edge until the end. Every page leads you in a different angle of secrets, questions, and surprises that stay with you long after finishing the book. SAINT X written by Alexis Schaitkin is an amazing thriller with a storyline that will seize your every waking minute until you finish the last page! I highly recommend this novel for your next read, but maybe not to take on a tropical island. Warning: Better to read it safely in your own home.
This is an easy novel to read with characters that you feel like you read right out of the newspaper. The beautiful young American daughter on a trip to a tropical island with her family, the locals who are young and carefree to entertain these young ladies, and the family left behind to pick up pieces. How can paradise turn out to be so wrong?
Claire is seven years old when her family takes her and her college-age sister, Alison to the island, Saint X. On the last night of the family vacation, Alison disappears never to be seen alive again. What happened to her on those missing hours? Two young men who worked the resort is questioned but then released as they are cleared. Someone must know about her last hours. Claire lives with her sister's disappearance every day. Sometimes she seems to attach to the past. She moves to New York to work and runs into one of the men last seen with her sister that night, Clive. She follows him and spends her days trying to find out what happened to the sister she loves and misses so much only to find that she might not had even know who her sister was to begin with.
SAINT X will have you analyzing each page as you read to see if you can figure out who is responsible for Alison's disappearance. I love thrillers like this. With an ending that leaves you as spellbound for days; Alexis Schaitkin has a way of satisfying the need for suspense in the reader with such an extraordinary novel!
Learn more about Saint X
SUMMARY
Hailed as a "marvel of a book" and "brilliant and unflinching," Alexis Schaitkin's stunning debut, Saint X, is a haunting portrait of grief, obsession, and the bond between two sisters never truly given the chance to know one another.
Claire is only seven years old when her college-age sister, Alison, disappears on the last night of their family vacation at a resort on the Caribbean island of Saint X. Several days later, Alison's body is found in a remote spot on a nearby cay, and two local men–employees at the resort–are arrested. But the evidence is slim, the timeline against it, and the men are soon released. The story turns into national tabloid news, a lurid mystery that will go unsolved. For Claire and her parents, there is only the return home to broken lives.
Years later, Claire is living and working in New York City when a brief but fateful encounter brings her together with Clive Richardson, one of the men originally suspected of murdering her sister. It is a moment that sets Claire on an obsessive pursuit of the truth–not only to find out what happened the night of Alison's death but also to answer the elusive question: Who exactly was her sister? At seven, Claire had been barely old enough to know her: a beautiful, changeable, provocative girl of eighteen at a turbulent moment of identity formation.
As Claire doggedly shadows Clive, hoping to gain his trust, waiting for the slip that will reveal the truth, an unlikely attachment develops between them, two people whose lives were forever marked by the same tragedy.
For readers of Emma Cline's The Girls and Lauren Groff's Fates and Furies, Saint X is a flawlessly drawn and deeply moving story that culminates in an emotionally powerful ending.
---
What do you think about this review?
Comments
No comments posted.

Registered users may leave comments.
Log in or register now!