"A mix of mysteries set in the past and present to entice and engage mystery fans!"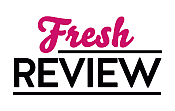 Reviewed by Miranda Owen
Posted February 6, 2020

Mystery Amateur Sleuth | Mystery Woman Sleuth | Mystery Cozy
SEALED OFF is the eighth book in the "Maine Clambake" cozy mystery series by Barbara Ross. There are two main mysteries in SEALED OFF – a murder set in the present, and the fate of the woman out of the pages of a discovered journal in a hidden room. Both prove irresistible to the main characters and are intriguing for readers. The murder is this mystery is personal for Julia Snowden – amateur sleuth and integral member of the Snowden clambake operation – because the victim is a member of that crew and one of the prime suspects is her boyfriend's slightly sketchy brother. The secondary mystery involves a journal the Snowden family found in a hidden room in an old family estate. As the family reads excerpts over the course of the book, they learn a fascinating bit of local history.
Instead of the traditional, and often used in literature and life, romantic triangle – a lot of possible motives for murder center around a romantic quadrangle. There are enough suspects in SEALED OFF – both obvious and not so obvious – to keep Julia and readers guessing. The victim was the type of man who made some questionable life choices and had complicated relationship with those around him. In addition to the mysteries, Barbara Ross doss a great job exploring and building the personal relationships between the main characters. Julia and her family aren't perfect, but they support each other. Even though having Chris' brother involved in the investigation as a suspect, and Chris' asking Julia to hunt up other suspects and clues puts a little stress on the relationship between Chris and Julia, they end up working through it and coming out stronger because of it. Barbara Ross creates a wonderful sense of place with her small town in Maine.
SEALED OFF is a mix of mysteries set in the past and present to entice and engage mystery fans. I hope to learn more of Chris and his family with each new book in this series. I look forward to the next "Maine Clambake" mystery.
SUMMARY
Early October is "winding down" time in Busman's Harbor, Maine, but there's nothing relaxing about it for Julia Snowden. Between busloads of weekend leaf peepers at the Snowden Family Clambake and a gut renovation of the old mansion on Morrow Island, she's keeping it all together with a potentially volatile skeleton crew—until one of them turns up dead under the firewood.

When the Russian demo team clearing out the mansion discovers a room that's been sealed off for decades, Julia's baffled as to its purpose and what secrets it might have held. Tensions are already simmering with the crew, but when one of the workers is found murdered, things come to a boil. With the discovery of another body—and a mysterious diary with Cyrillic text in the hidden room—the pressure's on Julia to dig up a real killer fast. But she'll have to sort through a pile of suspects, including ex-spouses, a spurned lover, and a recently released prisoner, to fish out one clammed-up killer.
---
What do you think about this review?
Comments
No comments posted.

Registered users may leave comments.
Log in or register now!