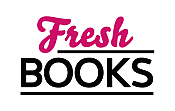 Explore new books in September
"A darned good story where the Librarian is the heroine and books have power..."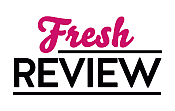 Reviewed by Debbie Wiley
Posted February 5, 2020

Fantasy Historical | Romance Time Travel | Science Fiction
The truce between the dragons and the Fae changes how Librarians can operate. As co-signatory to the peace accords, the Library must remain a neutral party, which includes no stealing books (euphemistically called retrievals) even for the purpose of maintaining the balance of order and chaos. Unfortunately, a world is now in danger of descending into chaos, a world for which Librarian Irene Winters cares deeply. Because of the treaty, she is tasked with negotiating with the Fae holding the book necessary to restore balance to Gamma- 017, but Mr. Nemo has some tricks up his sleeves as well. Can Irene and Kai accomplish the task Mr. Nemo demands in exchange for the book, particularly considering the motley crew he insists they work with?
THE SECRET CHAPTER is the sixth book in the Invisible Library series and is best appreciated in the context of the series as a whole. Genevieve Cogman's world building has reached a crucial stage with the newly ratified treaty, and it helps for a reader to have some prior understanding of the dynamics between Librarians, the Fae, and the dragons. THE SECRET CHAPTER adds some new wrinkles and the importance of this new knowledge will only make sense if one already has at least a general understanding from prior books in the series.
Irene is one heck of a heroine! She's smart, clever, loyal, and above all she wants to do the right thing. THE SECRET CHAPTER puts her to the test in many different ways and I love that Irene always remains true to who she is, even when it's at risk to her own life or emotions. And oh, I love that we get to meet her parents and dig a little deeper into their relationship!
Genevieve Cogman has done it again! THE SECRET CHAPTER is yet another phenomenal chapter in the Invisible Library series and one that opens up a myriad of future possibilities. The Invisible Library series is a clever series, full of intriguing and thoughtful twists and turns interspersed with some fantastic action and character development. If you love fantasy, dragons, or just a darned good story where the Librarian is the heroine and books have power, then THE SECRET CHAPTER and the Invisible Library series are must reads!
SUMMARY
Time-travelling, dimension-jumping, Librarian-spy Irene and dragon-prince Kai will have to team up with an unlikely band of misfits to pull off an amazing art heist—or risk the wrath of a dangerous villain with a secret island lair.

A Librarian's work is never done, and Irene is summoned to the Library. The world where she grew up is in danger of veering deep into chaos, and she needs to obtain a particular book to stop this from happening. Her only choice is to contact a mysterious Fae information-broker and trader of rare objects: Mr. Nemo.

Irene and Kai make their way to Mr. Nemo's remote Caribbean island and are invited to dinner, which includes unlikely company. Mr. Nemo has an offer for everyone there: he wants them to steal a specific painting from a specific world. But to get their reward, they will have to form a team, including a dragon techie, a Fae thief, a gambler, a driver, and the muscle. Their goal? The Kunsthistorisches Museum in Vienna, in an early twenty-first-century world, where their toughest challenge might be each other.
---
What do you think about this review?
Comments
No comments posted.

Registered users may leave comments.
Log in or register now!