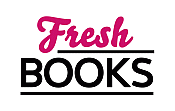 Hot, sizzling reads for July
"Sure, you can love someone, but can you really trust them?"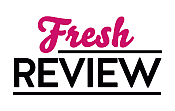 Reviewed by Sandra Wurman
Posted January 30, 2020

I have to come up with some new superlatives especially when describing stories penned by Kelly Rimmer. Kelly Rimmer moves from books that make you gasp and take your breath away with their important message and relative topics. Then she throws in a few delightful romantic romps that go beyond the pale with interpersonal relationships that sometimes defy logic but then again since when is love logical. So now we have UNDONE, the third installment in Kelly Rimmer's Start Up in the City series, of the "UN" series as I like to call them. All three books in this series follow the lives of three best friends and their ups and downs in their love lives. Each is a pretty independent tale but it has been such a joy to watch all these relationships change, grow and morph from friends to friends with benefits and hopefully to the one.
UNDONE is Jessica Cohen's time to take center stage. Jess has been a very important character throughout the Start Up in the City series, but Kelly Rimmer now lets us meet the real Jess. Not the persona she effortlessly shows the world, but the events that shaped this amazing character. It's time to discover who Jessica Cohen really is and, believe it or not, her best friends may just be the last to know.
Jess is quite brilliant and now CEO of Brainway Technologies with her two friends, Paul and Marcus. They are an awesome team and like a family. Paul and Marcus have discovered there is more to life than IT and their lives are still evolving. However, Jess has never been an open book and current circumstances seem to force her hand. Luckily for Jess, she has a dependable support group but faces the fact that perhaps she too needs someone to lean on. Not just a fabulous friend who adores her but someone that can actually wrap her in love and care and give her a chance to hopefully move past her own personal grief. It's quite the task and this is where Jake reenters the picture. He has tried before to breach Jess' barriers and convince her that they deserve chance. Only time will tell if their time is now. . .
Kelly Rimmer reminds us in UNDONE that relationships come in all sizes and types. UNDONE is about taking a chance on a rather unorthodox way to learn to trust someone, which is a pretty difficult thing to do when your past is filled with folks who were untrustworthy and unsupportive. Kelly Rimmer takes us on an emotional voyage with Jess and Jake. Definitely worth the price of admission.
Learn more about Undone
SUMMARY
The only vow she's ever been prepared to make is not to say "I do"

Running a major tech company without breaking a sweat? No problem. But being bridesmaid at her best friend's wedding is giving Jess Cohen a bad case of the jitters. Maybe that's because she'll have to face the groom's brother, Jake—the man she's been avoiding for the last two years. Jake, who Jess dumped mercilessly, unable to tell him the truth about her past. Jake, who's loyal, loving and all wrong for someone who refuses to be tied down. If only Jess's heart could remember that.

Jake Winton spent four months secretly dating Jess, and the past two years trying—and failing—to forget her. He'd been ready to propose, convinced Jess was every bit as in love with him as he was with her. Now he's sure their connection is still there, sizzling and undeniable. Whatever she's holding back, he can handle—if only she'll trust him with her secrets, her fears and her heart.
---
What do you think about this review?
Comments
No comments posted.

Registered users may leave comments.
Log in or register now!