"The Colton family drama continues."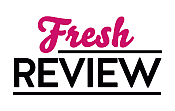 Reviewed by Sandra Wurman
Posted January 30, 2020

The fifth installment in The Coltons of Mustang Valley series, some of the events within IN COLTON'S CUSTODY by Dana Nussio are a little too coincidental. Personally I'm not a true believer in coincidence or fate, which is probably why I could no longer suspend disbelief when yet another event occurs that truly signals a grave problem or threat for the Colton family. Innuendo and gossip are spreading like wildfire in IN COLTON'S CUSTODY but those are not lethal. At the Colton ranch and corporate offices security is being ramped up. What started as a possible revenge shooting has become a string of incidents targeting this entire family.
The latest scare or hoax was a bomb scare planted at the Colton Oil building. Evacuated and cleared doesn't allay the fears of what's next. Then Asher is called to the hospital. It seems the hospital received a phone call that suggests a baby switch on the day Asher's daughter Harper was born. The family is still reeling over a baby switch – at this same hospital – forty years ago. There's a possibility that their brother Ace had been switched at birth with another male baby born on the same day at the same hospital.
Two new characters are introduced in IN COLTON'S CUSTODY. Jace, who could be the Colton offspring, is taken by someone who switched babies forty years ago. We're still waiting for the DNA results to prove Jace's place amongst all the Colton siblings. The newest switch involves Asher and his daughter Harper, and Willow and her daughter Luna. Harper and Luna were born the same day at the local hospital and are both being raised by single parents. Now, there is the question of whether these little girls actually went home with the correct parent.
Asher and Willow are remarkable parents to each of their girls. The fact that those babies are well cared for and loved is not in question. But the idea that perhaps either of them might face losing custody of the child they adore is not palatable. Is there a workable solution? Avoiding the truth is not in either Asher's or Willow's DNA. They are honest people and want to do the right thing. Until the results of their babies test come through they are working on a solution. Perhaps joining forces is the best idea. Only time will tell. And let's not forget that there is still someone lurking in the background with sinister intentions for the Colton family. Could they also have a hand in these switches?
IN COLTON'S CUSTODY is Dana Nussio's contribution to what has been a very entertaining series. In all of this series there is an ongoing thread of a family drama centering on the Colton family. Once again it was the author's challenge to incorporate that drama into still another tale that centers on one of the Colton siblings. Each book and story does stand on its own.
SUMMARY
A Colton must solve a DNA mystery…

…and save his family from ruin.

One phone call suddenly upends Asher Colton's life. He discovers his baby daughter might have been switched with single mom Willow Merrill's. Worse, the day care owner vehemently hates his family. But for the babies' sake, they work to uncover the truth about the births as threats to the Colton family—and Willow's business—mount. But can the truth set free a love-scarred rancher and his harshest enemy?
---
What do you think about this review?
Comments
No comments posted.

Registered users may leave comments.
Log in or register now!