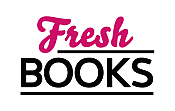 October ushers in great books with holiday themes!
"The deceitful wallflower rocks the world of the reclusive duke..."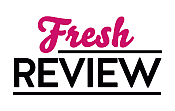 Reviewed by Bonnie Rose
Posted January 16, 2020

Romance Erotica Sensual | Romance Historical
Katherine "Kitty" Danvers has had four seasons, and has been unsuccessful in making a match. Though she's the daughter of a (deceased) viscount, she has no dowry, and her rank isn't sufficient to tempt suitors. She and her five friends have dubbed themselves as the Sinful Wallflowers, and have decided to shake things up. Kitty concocts a wild scheme to announce that she is engaged to the reclusive Duke of Thornton, hoping that the supposed connection will attract more suitors to her two younger sisters. At the end of the season, she can quietly break the engagement, and no one will be the wiser.
Alexander Masters, the Duke of Thornton, has been away from society for years. A tragic accident a decade ago has left him scarred and wounded, and his one return trip to town left him humiliated. Since then, he has chosen to remain on his remote Scottish estate, handling his political business by messenger. Rumors have continually swirled about him over the years, but he isn't concerned with them. That is until he finds out that he's engaged to be married.
Surprisingly, rather than being angry, Alexander is intrigued by the daring young lady who would come up with such a scheme. What would be her motivation? What does she hope to achieve? Eventually, Alexander endures the painful trip to return to town to confront his "fiancee." When Kitty hears the duke's name announced at a ball, she knows she's about to be exposed. She approaches him, fearing the worst. To her amazement, Alexander is willing to not call her out immediately, if she plays the game by his rules. After a couple of meetings, Alexander's next demand is that Kitty returns with him to his Scottish estate, until such time as he's bored with her company.
Alexander's injuries are so serious that he has to use a wheelchair much of the time. Though he was told he'd never walk again, he's now able to do so, but not without pain. He also has severe burn scars and has been told that he'll never be able to have sexual relations or father a child. The severity of his injuries has caused Alexander to confront and accept his lonely life and future. Kitty has brought a breath of fresh air, or, perhaps a whirlwind, into his dull life. She doesn't flinch from his scars and doesn't appear to be repulsed by his limitations. Her boldness attracts Alexander.
During their time at his estate, they flirt, have fun, and kiss. Alexander runs hot and cold, as time and time again he is charmed by Kitty, then remembers his situation, and backs off. While their emotions are becoming involved, Alexander would never subject Kitty to a life with a man who can't give her physical love and children. Kitty is falling deeply in love, and is willing to accept any future with Alexander. Their attempt at intimacy results in a disaster, causing Alexander to be cruel and send Kitty away, breaking both their hearts.
MY DARLING DUKE is truly a powerful and emotional read. Alexander was an amazing man to deal as well as he did with all that he suffered. Kitty, who did act deceitfully, only did so out of a desire to help her family. Her love for Alexander was not based on his title, and she accepted him, with all his limitations. This book was a heart-touching roller coaster ride, with the outcome never clear. I was hooked on this story from page one. I give the author credit for not waving a magic wand to create a miracle healing, but to realistically portray the hurdles this couple would have to overcome if they chose to make a future together. This first book of the Sinful Wallflower series is one that I thoroughly loved and highly recommend, particularly if you like more depth and emotion in your romance. This is the first book I've read by Stacy Reid, and I'm greatly impressed with her talent. The glimpses of the other wallflowers have made me very eager to read their upcoming stories, as well as checking out Stacy Reid's backlist.
SUMMARY
Miss Katherine Danvers has always been a wallflower. But now, with her family on the brink of financial ruin, she finds herself a desperate wallflower. To save her family, she'll do anything. Luckily, she has the perfect plan...
She'll impress the ton by simply announcing she is engaged to the reclusive and mysterious Duke of Thornton, Alexander Masters, and secure strong matches for her sisters. No one has heard from the duke in years. Surely he'll never find out before her sisters' weddings, and she can go back to her own quiet life.
Soon, though, everything is out of control. At first, it's just a few new ball gowns on the duke's accounts. Then, it's interviews with reporters eager for gossip. Before she knows it, Katherine has transformed herself into Kitty Danvers, charming and clever belle of the ton—with everyone eager to meet her thankfully absent fiancé.
But when the enigmatic Alexander Masters suddenly arrives in the city, dashing and oh so angry, he demands retribution. Except not in the way Katherine expected…
---
What do you think about this review?
Comments
No comments posted.

Registered users may leave comments.
Log in or register now!