"Her vision comes to life and wow!"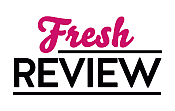 Reviewed by Annetta Sweetko
Posted January 14, 2020

Romance Suspense | Romance Paranormal
Haven Daly has lived her life, believing that she is crazy. Her family tried to exorcise the "demon" that they were sure possessed her. But the artist had persevered to earn some renown. Hunted by her family, and others she doesn't even know so she runs. She has no way of knowing that she is in truth a HERO'S HAVEN.
Quade Kayrs had lived centuries doing his duty suffering the tortures of fire and ice and isolation and was only sane (though he wasn't sure about that fact) due to the vision of a beautiful woman. Her very voice leads him to a world he doesn't recognize, but he does know his Haven. She is what kept him sane and now he will keep her safe, even from herself.
HERO'S HAVEN will capture you, hold you tightly and when you get to the last page you will not want to let it go. It is a fascinating read with all sorts of action, drama, danger, romance and to top it off we get to see more of the Kayrs, the Realm and the Seven. What more could we want?
Haven's life has been more than a little rocky, and who could blame her for believing she is crazy. She sees visions, paints amazing out of this world art, gets chased by a shifter, hunted by demons, finds out that the man she thought she was only making up is real and finally learns who and what she really is. On top of all that she has to accept that Quade is determined that she will be his mate, with the Kayrs mark and all that entails. Forever! And when you are an immortal, forever means something.
As a fan of this series and the other books by author Rebecca Zanetti, it is always fun to revisit characters from other storylines and watch them mix in with the new characters. There is another aspect that I love about Ms. Zanetti's characters; she always gives them some kind of fun quirk. Quade's is an unknown love of mint-flavored toothpaste. It was his reaction to Haven giving him his own box of various mint candies that gave me a good laugh, but it was also such an innocent enjoyment that endeared him even more.
If you want to read an amazing love story with a heavy paranormal twist, with characters that are out of this world amazing then you have got to get your hands on HERO'S HAVEN.
SUMMARY
He's her darkest fantasy. . .

After years of struggling, Haven Daly has finally accepted that she's nuttier than a fruitcake. Why else would she see visions of a beautiful but tormented male every night . . . and actually believe she can talk to him, even feel his touch? But thanks to those dream journeys, she can paint images nobody else on earth can duplicate. In each brush stroke, she captures the blatant masculinity and raw desire in his eyes that promise he's coming for her…and soon.

She's the light that keeps him going. . .

Quade Kayrs has already suffered a lifetime of pain and torture. Completely isolated, he kept his sanity thanks to one beautiful female, a vision with kind emerald eyes. In the end, her soft voice led him out of hell. Now, naked and alone, he's in a strange world that bears little resemblance to the one he left behind. All he knows is Haven. All he wants is Haven. His final mission? To protect her from the evil hunting them both—whether she likes it or not . . .
Excerpt
Haven stood up and pinched her arm. Nope. Not sleeping. Maybe in a psychotic state?
"The fire burned out in your moving blue shelter outside." Quade stood in the doorframe, his shoulders touching each side, the blanket wrapped around his hips. His chest and abs looked as if there was a steel chest plate right beneath his skin. Hard and ridged and beyond masculine. Four scars, deep slashes, cut over his heart. What had attacked him?
Man, he was tall. And broad. And seriously dangerous looking. She shook her head and tried to focus on his words. "The heat stopped in the Jeep? Yeah. We're out of gas."
He looked around the cabin and stepped inside, his eyes stark and his hair a wild mass around his head. A gust of wind sprayed snow inside. He moved closer and shut the door behind himself, his gaze not leaving hers. "Are your people anywhere near here?"
Her voice took a moment to work. "I don't have people."
One of his impossibly dark eyebrows rose. "You are a demoness, no?"
Shock and pain slashed into her so quickly, she swayed. "No. I am not a demon, nor am I possessed." How dare he? The memories of those times her family had tried to exorcise demons from her still caused her night terrors. "You're a demon," she snapped.
He straightened. "Well, just half."
What? She placed her hands on her hips. "Excuse me?" Was he messing with her? Or rather, was her own hallucination messing with her?
He kicked snow off his bare feet and strode toward the fire. "I'm half vampire, half demon. I assumed you knew that."
"Huh." She nodded, her shoulders going down. "That's it, then. I'm totally crazy." She'd been told she'd eventually go insane, so it wasn't a huge shock. As a delusional state, it wasn't bad. The fire was nice.
"You could be crazy," he agreed. "Most demonesses are." He glanced down, way down, at her. "But you have one black eye and one green, and your hair has some honey in it. Purebred demons have all black eyes and white blond hair." He turned toward her and dropped his head, sniffing her. "Interesting."
Her breath caught, and she took a step back. In her haste to leave the motel earlier, she'd forgotten her colored contact.
He reared up, his eyes widening. "Holy hammock. You're half fairy?"
Was that horror in his tone? It was worse being a fairy than a demon? Man, she'd had no clue her imagination was this good. Who knew? "I guess it'd be better to be a fairy than a demon," she mused, turning back to the fire.
"Fairies are crazy, even more so than demonesses, which is nearly impossible," he muttered, also turning to face the fire. "No logical person would ever want to be a fairy. A demoness would be preferable, though barely. Surely you know that."
"Nope." She might as well kick back and enjoy this delusion. The man did have a spectacular body, so at least she'd have something to draw.
---
What do you think about this review?
Comments
No comments posted.

Registered users may leave comments.
Log in or register now!