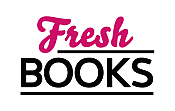 Explore new books in September
"Michigan in January - snow brings problems for the library bookmobile"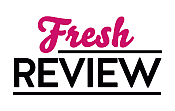 Reviewed by Clare O'Beara
Posted January 8, 2020

Mystery Pet Lovers | Mystery Cozy
Minnie Hamilton is a librarian in the town of Chilson, by the shores of Lake Michigan. A new library board director Graydon Cain arrives, intent on making changes. Minnie is currently the sole driver of the bookmobile which travels around bringing the library service to the community. Eddie, her black and white cat, is a loyal companion and popular with the public. Seventh in the Bookmobile Cat Mystery series BOOKING THE CROOK puts the bookmobile in jeopardy as the new director starts asking pointed questions.
Life is all change this January, so any new readers can jump in and find their feet easily. Minnie lives with her Aunt Frances part of the year, but her aunt is getting married and won't be running her boarding house this summer. Minnie has a houseboat, which she might sell to pay her college fees. Her boyfriend Rafe is renovating with great care and invites Minnie to spend more time at his home. In unrelated news, bank loan arranger Rowan Bennethum strangely fails to turn up for the bookmobile's visit, so Minnie detours past her home – and finds Rowan collapsed in the deep snow.
Rowan can't be saved. She had a heart condition but it turns out she's been poisoned. The police investigate but there are only a few of them in Chilson, and Minnie answers so many questions she starts to think she may as well aid Rowan's son and daughter and help find the culprit.
I'm constantly in admiration for librarians, and we see them braving deep snow, freezing rain, and unsalted sidewalks to open the library. We also see many non-stereotypes; Aunt Frances teaches woodworking, a senior librarian Donna runs marathons in Africa. However, the new boss is pretty much a manager all right, wanting policy revisions, efficiency reports and information from Minnie about co-workers. I love the locality details, from a cedar forest to a local industry producing beer and maple syrup sugar. Author Laurie Cass really helps the reader to feel at home and makes us feel the bitter cold, crunchy ice and driving sleet. If you are going to Michigan in January, I doubt you can bring enough in the way of warm clothes, so perhaps reading BOOKING THE CROOK is the best way to experience the location during winter. This is a good fun, vibrant, people-filled mystery, with a resourceful cat and a determined librarian. I don't think we book lovers can ask for better.
SUMMARY
It\'s all paws on deck as a librarian and her rescue cat track down a killer in the newest book in the national bestselling Bookmobile Cat Mystery series.

Minnie Hamilton and her rescue cat, Eddie, cruise around lovely Chilson, Michigan delivering happiness and good reads in their bookmobile. But the feisty librarian is worried that the bookmobile\'s future could be uncertain when a new library board chair arrives and doesn\'t seem too friendly toward her pet project.

Still, she has to put her personal worries aside when she and Eddie are out on their regular route and one of their favorite customers doesn\'t turn up to collect her books. At Eddie\'s prodding, Minnie checks on the woman and finds her lying dead in her snow-covered driveway. Now it\'s up to Minnie and her friends—feline and otherwise—to find the perpetrator and give them their due.
---
What do you think about this review?
Comments
No comments posted.

Registered users may leave comments.
Log in or register now!