"How much will one do for love?"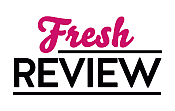 Reviewed by Teresa Cross
Posted January 8, 2020

An intense thriller written by Saul Black, ANYTHING FOR YOU is a novel that had me immovable until I finished the last chapter! This is one that will take a while to get over if ever. The end is not what I anticipated for this shocking thriller. You easily believe the characters knowing in the back of your mind someone is telling a story and that there is more than meets the eye. However, I did not expect the conclusion to fold the way it did.
It starts out with a neighbor making eye contact with a neighborhood intruder. After calling the police and giving a report, it is then found out that the next-door neighbors are part of a crime scene themselves. The husband is brutally murdered, and his wife is hanging on after being stabbed. Adam Grant and his wife are victims of a home invasion but does Adam's job as a San Francisco prosecutor have anything to do with the crime at hand?
Homicide Detective Valerie Hart has a connection to Grant that brings up some secrets she rather forget. All the evidence points to an ex-con with connections to Grant as well, with his fingerprints found everywhere in the bedroom where the couple was discovered. As Valerie tries to get to the bottom of things, she finds clues that lead to someone else. But who? Can she discover the murder before it is too late?
ANYTHING FOR YOU is one of those thrillers that I like to read. The kind you cannot figure out the ending yourself no matter how hard you try. It will keep you spellbound until you finish. Saul Black has a way of making you question what just happened. What a great suspense storyteller Black is, that you cannot wait for the next thriller to come out.
SUMMARY
Critically acclaimed author Saul Black returns with a heart-racing thriller in which a brutal murder forces one woman to reckon with her own past—and her future.

On a hot summer night, a watchful neighbor locks eyes with an intruder and unwittingly alerts the police to a vicious crime scene next door: a lavish master bedroom where a man lies dead. His wife is bleeding out onto the hardwood floor, clinging to life.

The victim, Adam Grant, was a well-known San Francisco prosecutor—a man whose connection to Homicide detective Valerie Hart brings her face-to-face with a life she's long since left behind. Adam's career made him an easy target, and forensic evidence points towards an ex-con he put behind bars years ago. But while Adam's wife and daughter grapple with their tragic loss, Valerie uncovers devastating clues that point in a more ominous direction. Lurking in the shadows of the Grants' pristine life is a mysterious blonde who holds the key to a dangerous past.

As Valerie struggles to forge a new path for herself, the investigation forces her to confront the question: can we ever really leave our pasts behind?

Sophisticated and stunning, Anything for You is an unforgettable thriller that will grip readers long after turning the last page.
Excerpt
He'd never been enslaved by a woman before, but he was sure as shit enslaved by this one. Ever since he'd met her two months ago he'd been moving through his days in a state of erotic shock, appalled at the hold she had over him and powerless to do anything about it. Some mornings he looked in the mirror and just shook his head, baffled. He was, he had to admit, worried about himself. He'd had his share of females—dumb, dirty, damaged, depressing, demanding, desperate, occasionally even madly devoted—but he'd never, in the whole gaudy carnival of his unpredictable life, had a Class-A velvet-blond clairvoyant super- bitch like Sophia. The woman was soft as mink and smart as the Devil. The woman read his mind. And he didn't even know her last name.
"So how come?" he said to her. "How come what?"
"How come I get the chauffeur treatment?"
It was just after sundown and they were heading north out of the city in her car, a top-of-the-line Volvo that smelled as if it had just rolled off the production line. Sophia was wearing a gray cashmere dress and tan suede knee boots he knew (with a little detonation of rage in his teeth and armpits) would've retailed at about five times his monthly salary. All her gear looked kosher. She dressed like the sort of hooker with rates so high you'd never know she was a hooker. Sort who could live like a queen on three tricks a year, jetted out to bored Russian billionaires or kinky Saudi royals.
"I told you," she said. "It's a surprise." "A dirty surprise?"
She didn't answer. Just smiled and kept her eyes on the road. He took it as confirmation, but to remove any doubt he said: "I ain't forgotten what you said last time."
Sophia kept looking straight ahead. Her eyes had a cold glittery power he knew could spook him if she decided to turn them on him and really look.
"You hear me?" he said.
"Yes, I hear you. I haven't forgotten, either." "And?"
"And I keep my promises."
His cock stirred. The last time they'd been together, in yet another hotel (she always chose the meeting places, it was one of her many Rules) she'd said to him: I know what you want. At the time he'd been f**king her, slowly and with relished contempt, in the ass. She'd been on her elbows and knees, back arched, blond hair spread on the pillow in a soft explosion.
You know what I want? Of course I do.
Prove it.
Not this time. Yeah, this time.
No, not this time. I told you. You've got to earn it. You're pretty sure of yourself, princess.
At which point she'd turned and looked over her shoulder at him and said: I know I'm worth it. And so do you.
That, he thought now, as she eased the Volvo out past an eighteen-wheeler lit up like a Christmas tree, was the problem. She was worth it. It wasn't that she did everything. Plenty of crazy women did everything. It was the way she did everything, with that calm look of knowing every filthy secret you had stashed in your miserable soul. In the sack Sophia looked at him like a scientist getting ex- actly the results she expected. It was the look that made him come, every time. He moved his hand to her knee, slid it under her dress and up the long mus- cle of her thigh until he could feel the tender heat of her cunt. Her perfume smelled of vanilla.
"Not yet, please," she said. "I need to concentrate."
The new strap on his grandpa's wristwatch itched. When they'd given it back to him the old strap had been all but rotted away. He'd felt weird buying the new one. Handing over money. Getting a product. A legitimate, harmless action. This was the other world.
"I need to concentrate," she repeated.
He squeezed her thigh anyway. Then, with the strange obedience her witch- craft demanded, removed it, settled back in his seat, scratched his wrist under the new strap, and closed his eyes.
"Holy shit," he said. "This place yours?"
"No. It belongs to a friend. She lets me use it when she's away."
They'd left I-5 half an hour ago. Since then back roads, scrub, woodland, signs to places he'd never heard of. Now they'd pulled up at the white-graveled front of a country house in a clearing surrounded by evergreens. Not a huge place, but solid and well kept. The kind of civilized home he'd never set foot inside. The kind that made a mockery of his life of other people's couches and roachy one-room shit-holes—not to mention the years in his stinking cell. It gave him a sly thrill to think of f**king her in this house, surrounded by snug furnishings and top-dollar appliances. I ain't forgotten what you said last time. Damn right he hadn't. He was going to make a total pig of himself, whether she liked it or not. In fact he'd make sure she didn't like it. That was what he wanted. Witchcraft or not, he'd bet she didn't know that.
They got out of the car. The summer night was quiet around them. He looked up. Black sky crammed with stars. He thought of drifting alone out there, toward some final freezing edge where even the stars ran out. Shut the thought down.
"Help me with this stuff," Sophia said, popping the Volvo's trunk.
She reached in and pulled out a small cooler bag, slung it over her shoulder. "Grab that," she said, indicating a rolled-up tarp and blanket.
"What?"
"The bedding."
"We're not going inside? You're crazy." "Indulge me. I like it outdoors."
"For Christ's sake."
"We'll go inside afterward," she said. She kissed him, pushed her tongue into his mouth. Then pulled back and looked at him. "You want to get what you want, don't you?"
"Your rules, huh?" "My rules. Come on."
He reached in and picked up the bedding roll. My rules. It had been that way from the start. When she'd taken his cell phone number she'd said: I'll call you on this when I'm available. You won't be able to call me. Your number will be blocked from my phone. That's how this is going to work. After their first time together, when all she'd put out was a hand job (just a hand job, for Christ's sake—and he was hooked!) she'd made him get an HIV test. He'd laughed when she'd told him. Are you f**king kidding? No, I'm not f**king kidding. Thanks to the force of her witchcraft he'd gone and got the test. Incredibly, it was negative. After that the sexual sky was the limit with her, every spin a porno jackpot. Her only prohibition (she was very specific about it) was that he mustn't pull her hair. He figured a fat-cat husband, ivory tower, bored trophy wife looking for a little action on the dark side. Well, he could give her plenty of that. Enough so she'd wish she'd never been born.
He followed her across the lawn and down a narrow footpath that wound between the trees. The air smelled of dry ground and pine needles. It was a long time since he'd been anywhere like this. You forgot about it, nature, the earth, that darkness like something you could bathe in. It had a strange effect on him, as if his childhood had rushed up after all these years. He didn't like it.
"Can't see a goddamned thing," he said.
"It's okay. We're here."
He felt the air thin ahead of him. The trees gave onto an open space. Ten paces brought him up alongside her, looking out over a small lake, maybe fifty meters wide and not much longer. The woods on the far bank were a wall of blackness. His skin shrank at the thought of the dark water.
"I ain't going swimming," he said. "Rules or no rules."
"Relax," Sophia said. "We're not here for swimming. Would you lay that down for us?"
He dropped the bedding and rolled it out with his foot. She set the cooler bag down and unzipped it. Then she turned to him, kissed him again, touched his cock through his jeans. In spite of his determination to go slow, his hands went under her dress and grabbed her ass.
"Wait," she said. "Lie down."
He had the clear thought that he was going to kill her. It was the thought he always had with women. Their cunts were supposed to tighten when you choked them. Some hilarious reflex. Designed by God. God had a dirty mind.
"Please, lie down," Sophia said. Then she leaned close again and whispered in his ear: "Slow. You want this to last, don't you?"
He moved back from her and lay down on the blanket, propped up on his elbows. He took off his wristwatch and set it by the edge of the tarp. The strap had given him a slight rash.
Sophia slipped her arms from their sleeves and pulled the dress off over her head. No bra. Her bare flesh pale in the darkness. She stood over him.
"Unzip my boots," she said, smiling.
Jesus Christ, Jesus Christ, Jesus Christ . . . His hands trembled. Each boot came off with a soft suck. It made him think of her life of quality clothes and restaurants and bubble baths and twinkling lights and money. Her toenails were perfectly manicured, painted the same deep red as her fingernails. He didn't know how he was stopping himself from grabbing her and fucking her and choking her to death right there and then. Every second it seemed a certainty he would do just that. But he didn't. He waited.
Sophia stepped away again. She turned her back to him and slid her panties down, sticking her ass out a little to get them over her hips. Slender ankles. His flesh was dense and sensitive, his throat dry. She bent and reached into the cooler.
"Do you want champagne or beer?" she said. "You should have champagne, because I won't drink the whole bottle myself."
"I don't give a f**k," he said. "We can drink whatever you want. Just get over here."
It was when she straightened up and turned and he saw she was holding neither champagne nor beer that he realized he'd been wrong about her.
He'd been wrong about Sophia in a way he'd never been wrong about anyone in his life.
---
What do you think about this review?
Comments
No comments posted.

Registered users may leave comments.
Log in or register now!