"Some secrets come back around as history repeats itself."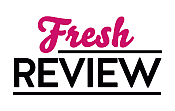 Reviewed by Teresa Cross
Posted January 2, 2020

Here is yet another thriller that is a must-read if you love the suspense that they can bring. THE LAST SISTER by Kendra Elliot looks to be her next big series as it is the first in the Columbia River series. This makes me really excited as I found the characters endearing and down to earth. Elliot captures your interest and touches on a topic as well that has not ever gone away. This novel is hard to put down!
The story begins with Emily Mills yet again facing tragedy in her life. Twenty years ago, she found her father hanging in the backyard. One sister was at a friend's and the other one in the bed as well as her mother. A few days later her mother takes her own life. To make matters worse her oldest sister, Tara who was at her friends that night, leaves town to never be seen again. Emily and her sister Madison try to put those events behind them until another similar murder happens in their small town. This brings in the FBI agent Zander Wells and his partner Ava to investigate the homicides of a double murder case.
Zander seems to feel a connection with Emily as he tries to find out not only who is responsible for the recent murders, but also what happened to Emily's father twenty years ago. Zander uncovers many town secrets during the investigation and tries to understand with Emily why Tara left all those years ago. Did she know something? Was she scared?
THE LAST SISTER was easy to follow and hard to put down. Kendra Elliot's novel really captured my curiosity in how this would end and what did the characters have to hide. I am really excited about this being the first in this series as she is using Agent Zander Wells from her other series and the great thing is, book two will be out later in 2020!
SUMMARY
Twenty years ago Emily Mills's father was murdered, and she found his body hanging in the backyard. Her younger sister, Madison, claims she was asleep in her room. Her older sister, Tara, claims she was out with friends. The tragedy drove their mother to suicide and Tara to leave town forever. The killer was caught. The case closed.
Ever since, Emily and Madison have tried to forget what happened that night—until an eerily similar murder brings it all back. It also brings FBI special agent Zander Wells to the Oregon logging town. As eager as he is to solve the brutal double slaying, he is just as intrigued with the mystery of Emily's and her sisters' past.
When more blood is shed, Zander suspects there's a secret buried in this town no one wants unearthed. Is it something Emily and Madison don't know? Or aren't telling? And Tara? Maybe Emily can't bear to find her. Because when Tara disappeared, she took a secret of her own with her.
---
What do you think about this review?
Comments
No comments posted.

Registered users may leave comments.
Log in or register now!