"A great ending to the beloved series!"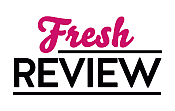 Reviewed by Annie Tegelan
Posted January 1, 2020

Romance Paranormal | Fantasy Urban
Darynda Jones has shown a lot of her talent throughout the Charley Davidson series and while I was excited for this book, it was also very bittersweet to see the series come to an end.
With SUMMONED TO THIRTEENTH GRAVE, Jones gives Charley and Reyes a happily ever after while also providing the secondary characters their versions of bliss as well. It was a satisfactory ending for me, even if it's sad to know that this is the end.
However, Jones does provide some insight into a possible spin-off series. Most of the questions are answered. But I think there's plenty of room for more to explore.
For me, this book definitely had a feel-good vibe to it while also delivering on the humor and action that we expect from this series. This series, and Charley's character, in particular, has always stood out to me because of her uniqueness. You'll find lots of urban fantasy heroines who are kickass and snarky, but none of them have the wit and charm that Charley does.
SUMMONED TO THIRTEENTH GRAVE is a great ending to the series and Darynda Jones has proven to be able to write an amazing series while also maintaining her uniqueness that sets her apart from the pack.
SUMMARY
Grim Reaper Charley Davidson is back in the final installment of Darynda Jones' New York Times bestselling paranormal series--Summoned to Thirteenth Grave.
Charley Davidson, Grim Reaper extraordinaire, is pissed. She's been kicked off the earthly plane for eternity –which is exactly the amount of time it takes to make a person stark, raving mad. But someone's looking out for her, and she's allowed to return after a mere hundred years in exile. Is it too much to hope for that not much has changed? Apparently it is. Bummer.
She's missed her daughter. She's missed Reyes. She's missed Cookie and Garrett and Uncle Bob. But now that she's back on earth, it's time to put to rest burning questions that need answers. What happened to her mother? How did she really die? Who killed her? And are cupcakes or coffee the best medicine for a broken heart? It all comes to a head in an epic showdown between good and evil in this final smart and hilarious novel.
---
What do you think about this review?
Comments
No comments posted.

Registered users may leave comments.
Log in or register now!