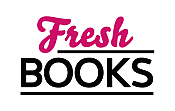 Explore new books in September
"An enjoyable treat of a sports romance!"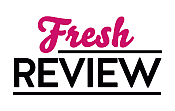 Reviewed by Danielle Dresser
Posted December 5, 2019

Owner of HERS, the hottest bar in town for the Lady Mustangs, Brynn Larson has always had a thing for quiet and reserved Maxwell Lewis, star of the Denver Mustangs defense, and she's starting to think maybe something is actually there. Her best friends, a delightful mix of the wives and girlfriends of Mustang players as well as her co-workers at the bar, have also taken notice of this and find ways to put Brynn and Maxwell together. But when Maxwell comes to Brynn's aid after she gets a flat tire, they both realize they like hanging out together. Their friendship builds over binge-watching episodes of Park and Recreation, but that friendship is laced with a growing attraction neither can deny.
Brynn and Maxwell both have hesitations about taking their relationship further, and Brynn has seen her fair share of women get burned by dating a professional athlete. When their attraction finally hits a fever pitch, they both know they are done for – in the best way possible. But both of their pasts come up at the most inopportune times. Every time Brynn feels like Maxwell is about to open up to her, he gets a mysterious phone call or text, causing him to shut her out. And when Brynn's own demons come out of the woodwork, she's not sure she can handle the pressure of disappointing Maxwell, or herself. . .
The third book in Alexa Martin's Playbook series, BLITZED is a cute contemporary sports romance. Brynn has been a wonderful side character in the previous Playbook novels, and it is a pleasure to see her time to shine. She's a determined and business-savvy bar owner, but she has insecurities that she isn't comfortable showing. Maxwell accepts Brynn, quirks and all, and Brynn learns that even professional football players have flaws. While watching Brynn and Maxwell become friends and then in a serious relationship is enjoyable, the female friendships are what make BLITZED and the rest of the Playbook series, shine. All of the Lady Mustangs and the women who work at HERS are well-rounded, hilarious, and supportive friends, and they will do anything to help their fellow ladies out, no matter the consequences. Vonnie, head Lady Mustang and one of Brynn's closest friends, steals every single scene she is in – she's the type of character who practically jumps off the page, fully-formed and ready for world domination. Martin's light and easy writing style makes this a page-turner. There is some cattiness between women that can be grating sprinkled throughout, as well as outside conflicts attempting to keep our hero and heroine apart that felt drawn out, but beyond that, BLITZED is an enjoyable treat of a sports romance!
Learn more about Blitzed
SUMMARY
Maxwell Lewis has to make the play of his life in order to breach the woman of his dream's defenses in this new football romance from the author of Fumbled.

Brynn Larson owes a lot to reality television and professional athletes. Her bar hit new heights of success after becoming a local haunt for the Denver Mustangs players and their WAGs. But although she's grateful, that doesn't mean she's crazy. And that's exactly what she would be to ever consider dating a professional athlete. Even if it's Maxwell Lewis, whose shy smile makes her wonder what going on behind those beautiful brown eyes.

Maxwell knew from the moment he met Brynn that she was going to change his life. It was only a matter of time. But when he finally makes a move, fate conspires against him and everything goes wrong. Now he has to show her that their potential is real. Too bad for him, Brynn isn't fooled by his glamorous NFL life, and when ghosts from both their pasts make a sudden reappearance, she must decide who she can trust. But when the person she's most afraid of is herself, navigating life's tackles is harder than anticipated.

---
What do you think about this review?
Comments
1 comment posted.
Re: An enjoyable treat of a sports romance!

hloo
(Lakeview Blinds 4:21am December 6)
Registered users may leave comments.
Log in or register now!