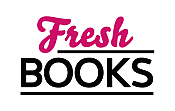 Pick up great June books for summer reading
"Superheros need friends too"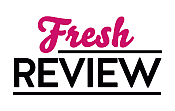 Reviewed by Jennifer Rummel
Posted November 26, 2019

Supergirl and her friends are late again for school after fighting crime. The principal has had enough. She gives them a week to join afterschool activities or they risk suspension. Principal Chapin hopes the clubs will make the girls feel more connected to the school. But on the first day all six of the girls are asked to leave the clubs they joined. The friends come up with a plan to join clubs in areas where they don't excel. It's a step in the right direction, even though they're miserable. After a bonding session of eating chocolate, the girls (minus Kara) share their troubles and help each other with skills for their respective clubs. Kara questions her self-worth. She isn't sure she needs friends, she's used to doing everything on her own. But when she finds herself trapped, Kara's happy when her friends arrive.
Superhero Girls begins a new graphic novel series featuring DC superheroes. Their friendship binds them together through good and bad times. They struggle to find a balance between their superhero lives and their teen lives. While it's hard to try new things, the girls find more pieces to their identity. The artwork is great, colorful, and easy to follow. Readers will be happy to discover the next book will be out in March.
SUMMARY
A new era of DC Super Hero Girls begins in DC Super Hero Girls: At Metropolis High!

Batgirl, Wonder Woman, Supergirl, Green Lantern, Bumblebee, and Zatanna are continually late to class because of their crime-fighting, and Principal Chapin is tired of hearing their excuses. These girls need to show more school spirit...or else they'll be suspended!

Principal Chapin's demand that they each find an after-school club and stick with it for a whole week seems easy, until the girls get kicked out of the clubs they choose. Instead, they must think outside the box and step out of their comfort zones. As if having secret identities and balancing school with super-heroics didn't offer enough challenges!

Amy Wolfram (Teen Titans, Teen Titans Go!) and Yancey Labat (DC Super Hero Girls) show off a new vision of the DC Super Hero Girls!
---
What do you think about this review?
Comments
No comments posted.

Registered users may leave comments.
Log in or register now!