"The salvager gets the prize after all."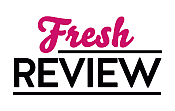 Reviewed by Annetta Sweetko
Posted November 26, 2019

Engine trouble has disabled Vaden el Gravaso's ship and he finds himself face to face with a beautiful scavenger set on taking what she wants from the "abandoned" vehicle. After being blasted by her, he is in love. He realizes who she is and knows her brothers well, as one of them had stolen his bride to be. Now he faces his destiny and begins the task of SALVAGING ABBY for his own before he takes her to her brothers.
Abby Marks had freed herself after being abducted by a cult leader and had spent years as a scavenger. Believing her brothers dead, there was no reason to go back home, so she travels space salvaging what she can. She has no way of knowing that what she thought was an abandoned Gravasian ship would change her life completely.
SALVAGING ABBY is another fascinating offering by author N.J. Walters and I, of course, have read her Marks Mercenaries series out of sequence and had to go back. I fell in love with them all over again. Abby believed her brothers had died in the explosion of the mine, so when she escaped her kidnappers she saw no reason to go home. An older salvager helped her learn the ins and outs of being a salvager and what to look for to get the most money. The best thing she ever found was Vaden, but she was used to being on her own and he was used to being obeyed. Thus begins a fun journey for them.
I was glad that Ms. Walters gave Vaden his own story after having "lost" Angelina in Unexpected Angel and wanted to see more of this character. Isn't it perfect that he gets to be the one to find Abby for her brothers and he gets Abby? He is a warrior, so having a woman who can stand on her own two feet fits him quite nicely. After being alone for so long, Vaden was what Abby needed and the fact that he could lead her back to her brothers is an extra bonus.
SALVAGING ABBY is a really great reunion story, with a little twist as Vaden isn't about to let her go, now that he's found the perfect match to himself. Indeed, he plans to make a princess of her which come as a bit of a shock to everyone. Also - joining the Marks brothers into his family shocks the brothers. It was kind of interesting that the brothers still thought of Abby as the little girl who was abducted, even though they knew time had indeed passed. It was hard to let go of the little girl and see the woman she's become - especially with Vaden in the picture.
As with all of this series, and everything else I have had the pleasure of reading by this awesome author, SALVAGING ABBY has hilarious moments, action, drama, and intrigue along with a sweet romance and very steamy time for this couple to enjoy. Get your hands on SALVAGING ABBY so can enjoy their story, too.
SUMMARY
Space salvager Abby Marks has lived through the deaths of her brothers and an abduction. Independent, she lives by her own rules. But her life takes a turn when she decides to salvage what appears to be an abandoned Gravasian ship—only to come face-to-face with Vaden el Gravaso, an intimidating, yet downright sexy warrior, who seems intent on keeping her.
Engine troubles have disabled his ship. When Abby boards his vessel, she pulls a blaster and shoots him, so how can he not want her? Vaden knows her brothers are very much alive and searching for her, but so is her abductor. He isn't about to let any of them have her. As her past and present collide, both their lives and hearts are at risk.
---
What do you think about this review?
Comments
No comments posted.

Registered users may leave comments.
Log in or register now!