"She finds him and safety when she comes back home."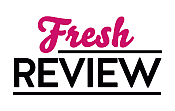 Reviewed by Annetta Sweetko
Posted November 26, 2019

Skylar Long had left her small town right after graduation, but after getting into a violent situation, she finds herself running and finding her way back to that home. Imagine her surprise when the boy she had been attracted to all those years ago is still there and a sheriff. Just when she needs him, she can run back to the man and fall for A COWBOY LIKE YOU, if they both survive the danger she brings with her.
Danny Oldman is a sheriff of his small town, and though he tells everyone he is married to his job, there is one woman he has never forgotten. Skylar had disappeared from his life years ago, but something about her always stayed in his heart. How could he possibly believe that he would come face to face with her again and be drawn to her - and the danger she faces.
A COWBOY LIKE YOU is a riveting, action-packed, sensual read that you will not want to end. Danny and Skylar meet again, and he is her hero, and things build up from that point. All she wants is to be rid of her violent ex and have a chance with Danny after seeing him again. But, of course, the ex is not going to let go of his possession that easily.
The danger, drama, and build-up will most certainly keep readers glued to the pages as this couple gets to know each other as adults, learn to love, and fight the danger that finds them. The more that is learned of the ex leads all involved in believing Skylar is in more danger than she thought. It takes everyone to keep her safe. Past acquaintances of author Donna Grant's Heart of Texas series are involved with helping this couple, and that gives fans of the series a chance to see old favorites again, which is always fun.
As with all of her books Ms. Grant will pull you into A COWBOY LIKE YOU with her world-building abilities, drawing vivid pictures of all the characters, the high octane action, and unexpected danger and drama. If you have not read the others in the series, this is #4, don't worry, it is a stand-alone but I would guess that once you have had your hands on A COWBOY LIKE YOU, you will want the others and happily devour those too.
If you love cowboys who are natural-born heroes, a woman who is doing her best to deal with her troubles alone but finds leaning on her cowboy certainly doesn't hurt, danger, drama, twists and turns and a romance that will have you fanning yourself then get your hands on A COWBOY LIKE YOU.
SUMMARY
In the Heart of Texas, a heartthrob cowboy may get his second chance at love…
Danny Oldman, the handsome Lone Star sheriff, is still single. He tells himself, and anyone who asks, that he is married to his job—and what matters most is keeping the people of his beloved Texas hometown safe. The truth? Danny still hasn't gotten over his high school crush. She moved away after graduation and took Danny's heart with her.
Skylar Long never thought she would have to flee Houston and return home—where it all began for her. But that's what happened after the man of her dreams turned out to be an actual nightmare. Now, Skylar is desperate to escape her obsessive boyfriend. Nothing shocks her more than seeing Danny again and realizing that their long-ago attraction is more powerful than ever. But can she and Danny find a way to fight against Skylar's wealthy, powerful ex who is dead set on tearing them apart?
---
What do you think about this review?
Comments
No comments posted.

Registered users may leave comments.
Log in or register now!