"Epic battle scenes paired with a gloriously torrid and terrific paranormal love story!"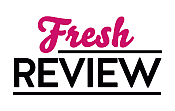 Reviewed by Miranda Owen
Posted November 20, 2019

Romance Fantasy | Romance Erotica Sensual
REAPER is the ninth book in Larissa Ione's "Demonica Underworld" series. This is a great book for readers who also enjoy Sherrilyn Kenyon's "Dark Hunter" series and Gena Showalter's "Lords of the Underworld" series because this has that same imaginative world-building and passion. Larissa Ione includes a helpful glossary at the beginning of REAPER for a reference for readers that may be new to the series or as a refresher for fans. I recommend at least reading Larissa Ione's book AZAGOTH before reading this story, since this one continues the journey of that couple in AZAGOTH.
This story opens with an expectant father planning for the unexpected, but still unaware of the impending carnage that will turn his world upside-down. Azagoth is a dangerous man who deals with dark situations and different sorts of deadly beings all the time. Nothing really keeps him up at night or on edge, except for the possibility of his mate Lilliana and their unborn child coming to some harm at the hands of his many enemies. I love stories like this with a strong anti-hero tremendously devoted to his woman. This is a story with murder and mayhem every few pages, but the best part for me is the romance. Larissa Ione is able to convey the intensity of the feelings Azagoth and Lilliana have for each other. Azagoth's warring feelings of love and desperation when Lilliana gets captured are a very visceral thing. The scenes of passion between this couple are scorching and deliciously so. This relationship brings to mind the scene in RAVISHED by Amanda Quick when the heroine talks about being happy to be in the hero's clutches. Lilliana is very happy to be in Azagoth's clutches, and she owns his heart in a way nobody else has.
REAPER is a mix of epic battle scenes paired with a gloriously torrid and terrific paranormal love story. There is a happy ending for this story but, true to a typical hero's quest, it's not without sacrifice and some tragedy. I look forward to Larissa Ione's next paranormal romance.
Learn more about Reaper
SUMMARY
THE DEMONICA SERIES RETURNS…

He is the Keeper of Souls. Judge, jury, and executioner. He is death personified.

He is the Grim Reaper.

A fallen angel who commands the respect of both Heaven and Hell, Azagoth has presided over his own underworld realm for thousands of years. As the overlord of evil souls, he maintains balance crucial to the existence of life on Earth and beyond. But as all the realms gear up for the prophesied End of Days, the ties that bind him to Sheoul-gra have begun to chafe.

Now, with his beloved mate and unborn child the target of an ancient enemy, Azagoth will stop at nothing to save them, even if it means breaking blood oaths and shattering age-old alliances.

Even if it means destroying himself and setting the world on fire…
---
What do you think about this review?
Comments
No comments posted.

Registered users may leave comments.
Log in or register now!