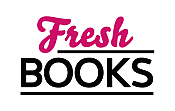 Giving thanks for reading in November
"Perfect ending to an amazing series!"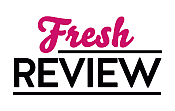 Reviewed by Annetta Sweetko
Posted November 14, 2019

The mission to find and rescue their sister Abigail has come to an unexpected yet very satisfying end as she is now free of her captors and married to a prince (SALVAGING ABBY) and his brothers have happily found their mates. So when Flynn is approached by an amazing woman in one of the seedy bars he is known to frequent, he expects trouble. He just never expected the woman to be taxed with the job of being FLYNN'S ASSASSIN.

Cerena doesn't exactly want to do this job. She's a tough woman, being a female bouncer makes you that way, but if she wants to get her teenage son away from the father who had kidnapped him, she has to kill Flynn Marks. Her plan is simple, meet him, entice him, seduce him and when he's vulnerable, kill him. There are a couple of problems to that plan ... the biggest is the immediate attraction she feels for the rugged man and the second ... he's much faster and less trusting than she expects. So now that the nonsense of her trying to kill him is over they must work together to rescue her son. Flynn has finally found his perfect match. He's not going to let a little thing like her trying to kill him get in his way.

All good things must come to an end and the Marks Mercenaries series by N.J. Walters has come to a scintillating end.

FLYNN'S ASSASSIN is the perfect ending to this amazing series. Having read the other four books (RESCUING RORY, UNEXPECTED ANGEL, LIBERATING LACEY and SALVAGING ABBY), I wondered who the tough as nails big brother's match would be. Cerena is perfect for him. She is a bouncer in a club and has had to be tough growing up so the job fits her. Though as you read this offering, you will see that she also has a vulnerable side. The vulnerable comes from the life she has lead and the thoughts on her femininity that she has heard all her life. You have to read FLYNN'S ASSASSIN to understand, but suffice it to say that Flynn certainly thinks she is sexy and perfect.

I laughed when the family thought he was crazy, just as he had thought they were when they found their mates. You can understand their reluctance in accepting her, after all, she did try to kill him. When they found out who the real culprit was, someone from their recent past, they are more than ready to fight by his side and rescue the boy.

FLYNN'S ASSASSIN is fantastic, and if you love family, space travel, bad guys getting theirs, and love filling the pages with sweetness and lots of steam, then this is the perfect read for you.
SUMMARY
When mercenary and space trader Flynn Marks is approached by a woman in a seedy bar, he assumes she's not just looking for a good time. He's made enemies over the course of his life. With his family finally safe and settled, he'll handle this latest threat on his own.
Cerena Phelps has been tasked with killing a man if she ever wants to see her teenage son again. While she's no stranger to fights—being a woman bouncer is a tough job—she's never killed a man. Her plan? Lure Flynn away from the bar, seduce him, and kill him when his guard is down. Not a hardship given her unexpected and intense sexual attraction for her target. When her attempt on Flynn's life fails, they must learn to trust each other if they both hope to survive and rescue her son.
---
What do you think about this review?
Comments
No comments posted.

Registered users may leave comments.
Log in or register now!