"The Mercenaries keep searching and Garth finds his lady."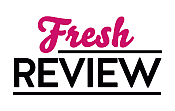 Reviewed by Annetta Sweetko
Posted November 14, 2019

Finally, the Marks Mercenaries have a lead on their missing sister, Abigail, but when they land on planet Eden they find their prey Jasper Freeman is nowhere in sight nor is Abigail. Hoping to find another lead Garth Marks, his brother Amos and his lady the wealthy Angelina Astoferus "graciously" accept the hospitality of the cult members. Garth manages to do a little recon as he pretended to be Angelina's bodyguard but feels a shadow following him and it turns out to be Lacey Freshlan. LIBERATING LACEY was the last thing he expected to do, but the woman saves their lives so she is coming with them.
Seeing these people gives Lacey hope that there is a way off the planet before she is forced into a marriage she doesn't want. Garth feels attracted to the young woman but he can't trust her, until she foils a plot by the cult's second in command, Ian Reader, to incapacitate the three guests, by making them ill. The Marks escape and race back to the Abigail with Lacey in tow, but it is brother Flynn who will be ready to blow his stack. Another woman on his ship!
LIBERATING LACEY is a fun, sizzling, action-packed read that brings back the Marks brothers in all their glory. Garth is reluctant to bring Lacey in, but after saving them he has to save her. The nonsense that the cult second spews out about her being simple and belonging to him only added to his knowledge that he had done the right thing. The attraction between them is, of course, through the roof, and it is really sweet too. I loved that her claim to be a "master gardener" proved not to be a lie though the cult's second tried to make the guys believe she was a little off and should be given back to them so they could help her.
If you love family, space travel, different worlds, getting to know an assortment of characters (and not all of them likable) then you need LIBERATING LACEY and you will also wait impatiently for the next offering by author N.J. Walters.
SUMMARY
Garth Marks and his brothers are space mercenaries and traders. Their life's mission is to find their younger sister, who was kidnapped ten years before. Their search has led them to Eden, a planet that is home to a cult-like group.
Lacey Freshlan wants to get away from Eden, and the strangers who have come here might be her ticket out. Garth is willing to use the sizzling attraction between them to get information from her, but he won't agree to take her with him. As much as he's drawn to her, Garth won't risk the safety of his family.
When Lacey foils a plot to poison them, Garth takes her with them when they flee. But they are not free yet. Betrayal and lies lead to a battle not only for their safety but also for their hearts.
---
What do you think about this review?
Comments
No comments posted.

Registered users may leave comments.
Log in or register now!