"For him she will be a rebel!"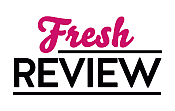 Reviewed by Annetta Sweetko
Posted November 13, 2019

Romance Paranormal | Romance Suspense
In author Paige Tyler's SWAT series, her heroes and heroines become werewolves after a life and death trauma. The lucky ones find someone who can help them live with what they have become. This is the case for Knox Lawson. He took a bullet meant for SWAT member Rachel Bennett when he and other Hunters attacked the werewolves. That moment in his life changed everything. He found the woman of his dreams and would quickly realize that he was becoming what the Hunters had been trying to eliminate. He was never a hardcore Hunter and he can't change the past all he can do is hope that Rachel will help him. When she finds out who and what had been following her she becomes a WOLF REBEL. Instead of turning him in to her boss and the other team members she does what her heart tells her to do. After all, she had found her One! Why else does she find herself telling him about the creepy dreams she has had, the fear that she is being stalked and just enjoying being around the guy?
WOLF REBEL is an amazing continuation of Ms. Tyler's SWAT series. The werewolves have been attacked, found out about vampires, and hunters are still a threat but they still continue to do their jobs protecting themselves and others as cops. PTSD is not uncommon for battle-worn people and Rachel Bennett is no different, she had been through a lot before becoming a member of SWAT. Knox hadn't known much about what the Hunters were really doing but when he took the bullet meant for Rachel he knew his days with them were definitely numbered. If they found out he was a dead werewolf after all. He hoped she would be at least a little forgiving and help him understand the changes he was beginning to feel because he was sure he was turning into "one of them".
I have read this series from the first and enjoyed all of the offerings, this one is no exception. The team members are closer than brothers and sisters and will stand by each other no matter what. That comes to the front when Rachel admits that Knox was a Hunter and she knew it, but her boss can't allow a "traitor" to stay among them. She and Knox are ready to head out when a number of other SWAT members stand with them. Of course, it was all a "test" and the boss didn't mean for them to leave.
As part of the storyline in this book, besides the steamy, sweet romance between Rachel and Knox, readers get to enjoy a lot of the everyday life for these werewolves hiding in plain sight. They have cookouts as part of their bonding, and who doesn't enjoy shirtless, built guys playing volleyball. Add in the camaraderie that includes some good-natured and maybe not so good-natured kidding, the action, and suspense and readers will find themselves happily pulled along for the ride while turning pages as quickly as we can.
If you love werewolves, sexy heroes, heroines who can handle them, action, drama, fears and tears, a sweet yet steamy romance, then you have to read WOLF REBEL!
SUMMARY
She let him get away. . .
SWAT werewolf Rachel Bennett is hounded by nightmares after a vicious attack left her with PTSD. Not knowing who or what she can trust anymore, she's relieved to be assigned to a high-profile protective detail. Diving into work might be the distraction she needs, until she notices the mysterious hunk who seems to follow her wherever she goes--and recognizes him.
Now he needs her help. . .
After he's badly injured, former Navy SEAL Knox Lawson seeks out Rachel when he realizes he's turning into a werewolf. He'd once been part of the group hunting her kind, but he knew he had to quit when he found Rachel in his crosshairs. Now he desperately needs her help.
Rachel isn't sure she trusts Knox, but having him around keeps the nightmares--and the monster creating them--away. Knox might not know much about being a werewolf, but there's no doubt he'll do everything in his power to win her trust and keep her safe.
---
What do you think about this review?
Comments
No comments posted.

Registered users may leave comments.
Log in or register now!