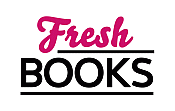 Your August adventures in reading
"A very necessary read"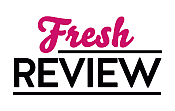 Reviewed by Debbie Wiley
Posted November 9, 2019

Riggle hasn't had an easy life. He's only seventeen years old but has lost both of his parents and had to leave behind his home of Texas to move to Indiana. Indiana is very different, particularly in the current political climate, and Riggle ends up suspended for a week. Meanwhile, his uncle is missing and apparently on a drug binge with the rent due at the end of the week. OPIOID, INDIANA is the story of his week-long suspension.
OPIOID, INDIANA is a story on two levels. On the surface, it's the story of a teenager with a trauma history who is coping as best as he can. Riggle's losses in his life are exacerbated when his uncle, who has custody of him, goes missing. Brian Allen Carr takes us inside the drug culture's impact on family and the insecurities and struggles that are often overlooked by society. Riggle's story is heartbreaking, but sadly isn't unique, and I appreciate Brian Allen Carr giving a voice to the voiceless.
However, there is a deeper level story to OPIOID, INDIANIA. In the current political climate of deep political and racial divisions coupled with the rise in hatred, we see Riggle navigating the various tensions. The issue with the school counselor still infuriates me, although her actions set that stage for the story line. However, it is the town's misfits, Autistic Ross and the Bicycling Confederate, and the reactions to and by them that tell a deeper story of our society.
Brian Allen Carr weaves together modern times with an intriguing mythology as Riggle retells the stories his mom shared with him on how each day of the week got its name. OPIOID, INDIANA is a very modern-day story about the impact of Trump's presidency, the drug culture and opioids, and poverty, as a teenager coming of age tries to navigate all of these areas. OPIOID, INDIANA isn't an easy read but it is a very necessary read.
SUMMARY
During a week-long suspension from school, a teenage transplant to impoverished rural Indiana searches for a job, the whereabouts of his vanished drug-addicted guardian, and meaning in the America of the Trump years.

Seventeen-year-old Riggle is living in rural Indiana with his uncle and uncle's girlfriend after the death of his parents. Now his uncle is missing, probably on a drug binge. It's Monday, and $800 in rent is due Friday. Riggle, who's been suspended from school, has to either find his uncle or get the money together himself. His mission exposes him to a motley group of Opioid locals—encounters by turns perplexing, harrowing, and heartening.

With empathy and insight, Carr explores what it's like to be a high school kid in the age of Trump—a time of economic inequality, addiction, Confederate flags, and mass shootings. Through the voice of its unforgettable protagonist—charismatic, confused, searching, by turns cynical and naïve, wise and impulsive—Opioid, Indiana pierces to the heart of our moment.
---
What do you think about this review?
Comments
No comments posted.

Registered users may leave comments.
Log in or register now!