"What is an alpha to do when he finds his mate?"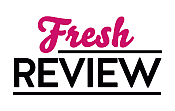 Reviewed by Annetta Sweetko
Posted November 8, 2019

Romance Suspense | Romance Paranormal | Romance Erotica Sensual
Tessa Anderson has always had a fascination with wolves. Little did she know that soon she was going TO TEMPT THE WOLF in ways she never imagined. This wildlife photographer has a million things on her mind but the most important is somehow getting her brother free from prison, not werewolves. He had been convicted of killing his girlfriend but is innocent.
Gathering firewood before a storm hits, Tessa comes across a body of a naked man on the beach. He's alive and she manages to get him into the cabin. The man is Hunter Greymere and he is the alpha of a pack that has been scattered due to the fires in California. So the alpha becomes embedded in Tessa's world while fighting stray werewolves, solving the disappearance of his sister Maura, mentoring a couple of newly turned werewolves, a couple of other alphas - one which arrives with word that Hunter needs to get his people out of his territory, and the other lays claim to Tessa as family. Oh, and Hunter might have to turn Tessa, before her stalker does it.
TO TEMPT A WOLF is a fantastical wonderland of werewolves, danger and intrigue topped off with a good steamy romance. I loved Hunter, and Tessa is just feisty enough to keep the alpha in line. The secondary characters add to the storyline with either funny antics, danger, confusion, or they'll just leave readers shaking their heads. Hunter's sister Maura was probably my least favorite of the whole book. She came off as a whiny, entitled teenager. As the book goes on she does seem to calm down but she is still demanding that Hunter find her a proper mate. (I wish the poor guy luck).
Author Terry Spear gives her readers everything they could possibly want in a paranormal book and TO TEMPT A WOLF is no exception. This book is filled with werewolves, new ones and some old timers that come to the rescue, and strays that are after mates and cause trouble, stalkers to be stopped, idiots to be gotten rid of and a murder mystery to solve. Oh, and a very good, sweet and steamy romance. As I said, what readers want Ms. Spear gives and will have you waiting impatiently for the next offering.
SUMMARY
She's Fascinated by Wolves — But They Are Obsessed with Her
Tessa Anderson doesn't know why wolves are attracted to her, and she certainly doesn't know that werewolves exist. Now she's being stalked—but is her stalker wolf or man? And who is the gorgeous stranger whose life she saved, who now swears he'll protect her?
He's an Alpha Without a Pack, Facing a Deadly Enemy
Hunter Greymore is a lupus garou, a grey werewolf. His pack has abandoned him after losing their homes in a raging wildfire. When he encounters Tessa, he's alone and injured, but he quickly realizes the danger to her is much more than anything threatening him.
---
What do you think about this review?
Comments
No comments posted.

Registered users may leave comments.
Log in or register now!