"Rebuilding your life after some major missteps."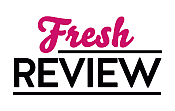 Reviewed by Sandra Wurman
Posted November 7, 2019

Everyone has a past – some more easily forgotten than others. Some worked on diligently so as to hopefully learn from mistakes and hopefully not repeat them. For Deacon and Olivia leaving their past behind is a struggle. Deacon's problem is his conscience which doesn't let him forgive a significant mistake. Olivia's issue stems from scars both physical and emotional of an abusive ex-husband. They both moved on and made significant progress but there is still a grayish cloud hanging over their heads.
DRIVE ME WILD by Ana Jolene, book four in the Moon Rise series, is about circumventing that gray cloud and with time moving towards something that makes the future look rosier. When asked to review DRIVE ME WILD I was aware that it was the fourth in a series, but with the exception of various characters appearing in rather bit parts, this story easily stands on its own. Deacon is a cop who made a mistake which luckily didn't involve anyone's life but certainly had ramifications towards their reputation. And in a small community like Moon Rise reputations are important to personal and business alike. Deacon is diligently in earning the regard of coworkers. Perhaps a little too hard since it looks as if he had no personal life. People are taking note of the fact that Deacon is pushing himself – staying long hours. Little if any time off. His mother and his partner comment on it often. But Deacon has a goal and nothing is going to stand in his way.
Enter Olivia, recently returning to her hometown after a destructive marriage. With little or no skills or confidence, Olivia was reluctant to return to Moon Rise. Olivia regrets her reputation as a wealthy girl who enjoyed having a good time but she is not that girl anymore and is determined to build a new life for herself. Olivia is keeping an open mind working at small jobs to make ends meet. What Olivia needs is a break. Olivia and Deacon need to take a step back from their past and see possibilities, not only from the perspective of their occupations but of their personal lives. And luckily for them, they might face that future together. But before that can happen, Olivia is faced with her biggest challenge and that is one of trust. Sure she can trust Deacon with her safety – that has never been in question, but she feels as if she is damaged goods in some ways.
Olivia needs to be honest about her marriage and her fears of giving up control of her life. Once burned, twice shy. For now, her future is threatened by that gray cloud. DRIVE ME WILD was my introduction to this new author Ana Jolene and she created some endearing characters in this book and I look forward to meeting many more. I am a character person, so Ana Jolene has definitely spiked my interest. A fast-moving account of facing life's complex challenges with love, humor, and honesty.
SUMMARY
After running away from an emotionally abusive relationship, Olivia Edwards returns to her hometown of Moonrise Beach for refuge. But no matter how much time has passed, her rebellious past still continues to haunt her. Everyone remembers her as a troublemaking wild child and wishes for her to leave, but Olivia is set on walking the straight and narrow while making Moonrise Beach her forever home.
Deacon Thorpe of the Moonrise Beach Police Department won't make it easy for her though. After his reputation has been tarnished, he has made a new rule for himself—no more women. Restricting himself means there won't be any more trouble under his watch.
But when Olivia is caught committing a foolish crime, Deacon has no choice but to punish her. In doing so, he realizes that the stories about her may not all be true. Now, Deacon is the one fighting to protect his heart from Olivia's wild ways. Because when it comes to love, rules are always made to be broken.
---
What do you think about this review?
Comments
No comments posted.

Registered users may leave comments.
Log in or register now!