"A rather interesting look into the reality of wedding vows and divorces..."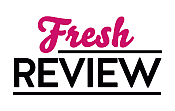 Reviewed by Sandra Wurman
Posted November 7, 2019

LIES IN WHITE DRESSES by Sofia Grant starts out rather benign. The premise is simple: women in the 1940s and 1950s went to Reno Nevada for a quick divorce. Make no mistake, this was not an easy divorce. It cost money to get to Reno, find a place to stay for six weeks, and the rules were pretty stringent. Well, at least it seemed that way, especially for two best friends that decided in concert to finally rid themselves of their respective husbands.
Violet Carothers' husband Harry actually helped plan and financed her trip to Reno. It sounds strange but we haven't yet seen the harsh reality of this situation. Francie Meeker has decided that being alone would be better than continuing a loveless and candidly one-sided marriage. Francie has her children and grandchildren to keep her life on a good path. Her husband doesn't play a role in her life anymore, so why not officially cut the cord so to speak? There are many secrets in both Vi's and Francie's lives, even some that they have shared with each other.
Vi and Francie are off to the Holiday Ranch hotel run by Virgie and her mother. Mrs. Swanson runs a tight ship so that all the rules are followed and her ladies would qualify for the Reno divorce.
Virgie likens herself to a private investigator like her hero Nancy Drew, and always has her nose to the ground and her ear to any door worth her attention. Virgie is going to have a lot to check out as this story some rather odd turns.
Francie and Vi are joined in their voyage to divorce by a pair they befriend on the train to Nevada. June and her four-year-old daughter Patty are taken under their wings. June is evidently on the run, Vi and Francie believe from an abusive relationship. Still more secrets to uncover in this labyrinth tale, which just gets better and better. Pretty soon we are all playing amateur sleuths with Virgie.
Setting out to acquire a divorce is not a pleasant event but neither Vi nor Francie could ever predict how events could change their relationship and lives forever.
Remember how I said that LIES IN WHITE DRESSES starts out as a rather simple premise? Well, that changes quickly and radically when Sofia Grant immerses us in a drama that is well thought out and planned to perfection. It may be difficult to keep all the players straight in the beginning but believe me when I say that while this cast of characters becomes very familiar. Sofia Grant's characters are amazingly real, not caricatures and she handles these moments deftly. Sofia Grant is an author worth getting to know and LIES IN WHITE DRESSES is a good introduction.
SUMMARY
Award winning author Sofia Grant weaves an entrancing tale of female friendship and new beginnings inspired by the true stories of those who "took the Reno cure". In the 1940s and 50s, women who needed a fast divorce went to Nevada to live on a ranch with other women in the same boat.
Francie Meeker and Vi Carothers were sold a bill of goods: find a man, marry him in a white wedding gown, and live happily ever after. These best friends never expected to be on the train to Reno, those "lies in white dresses" shattered, their marriages over.
On board the train they meet June Samples, who is fleeing an abusive husband with her daughter, and take the vulnerable young mother under their wing. The three decide to wait out the required six weeks together, and then they can toss their wedding bands into the Truckee River and start new lives as divorcees.
But as they settle in at the ranch, one shocking moment will change their lives forever. As it brings their deceptions and fears into focus, it will also demand a reckoning with the past, and the choices that a person in love can be driven to make.
---
What do you think about this review?
Comments
No comments posted.

Registered users may leave comments.
Log in or register now!