"A fantastic friends to lovers tale!! I will be reading this again!!"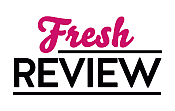 Reviewed by Jessica Grogan
Posted October 18, 2019

When wallflower and bluestocking Grace Wyatt learns that a handsome naturalist has returned to England, she decides there might be more to life than books. To attract his attention, Grace decides to transform her colleague and friend, Sebastian Holloway, into a rake so he can pay attention to her. In exchange, she will pay for his passage on an expedition. During their rake lessons, an attraction they cannot deny begins to grow between them.
I absolutely adore a hero that wears glasses. If he's a great guy beyond that, even better. And Sebastian was. He really, really was. His troubles with speaking to people really grounded him as a person, and it's a delight to read about a hero that's shy, quiet, and not an actual rake. I loved that he was willing to get out there and try anyway if only for Grace.
Speaking of Grace, I really liked her too. I enjoyed that her choice area of study was reptiles. I realize I'm in the minority as a female that thinks snakes and lizards are fabulous, and it was refreshing to read about a heroine that wasn't afraid to be herself. Unlike other heroines set on one man that falls in love with another, I didn't feel like Grace was stubborn to a fault regarding her feelings for Sebastian.
Sebastian's friend, Rotherby, was probably one of my favorite things about this title. He was hilarious and refused to allow Sebastian to stay in his head too much. He also seemed to be a romantic at heart and was a conspirator determined to help Grace and Sebastian find their way to each other.
The rake lessons make up a big part of MY FAKE RAKE'S plot, and I found them to be a lot of fun. I enjoyed Sebastian finding a bit more self- esteem as Grace and Rotherby taught him to be a "rake." This plot was not action-driven, but I found myself unable to put the book down regardless.
MY FAKE RAKE is definitely one of my favorite romance titles this year, possibly ever. I look forward to reading it again soon!!
SUMMARY
In the first book in Eva Leigh's new Union of the Rakes series, a bluestocking enlists a faux suitor to help her land an ideal husband only to be blindsided by real desire…
Lady Grace Wyatt is content as a wallflower, focusing on scientific pursuits rather than the complications of society matches. But when a handsome, celebrated naturalist returns from abroad, Grace wishes, for once, to be noticed. Her solution: to "build" the perfect man, who will court her publicly and help her catch his eye. Grace's colleague, anthropologist Sebastian Holloway, is just the blank slate she requires.
To further his own research on English society, Sebastian agrees to let Grace transform him from a bespectacled, bookish academic into a dashing—albeit fake—rake. Between secret lessons on how to be a rogue and exaggerated public flirtations, Grace's feelings for Sebastian grow from friendship into undeniable, inconvenient, real attraction. If only she hadn't asked him to help her marry someone else...
Sebastian is in love with brilliant, beautiful Grace, but their bargain is complete, and she desires another. Yet when he's faced with losing her forever, Sebastian will do whatever it takes to tell her the truth, even if it means risking his own future—and his heart.
---
What do you think about this review?
Comments
No comments posted.

Registered users may leave comments.
Log in or register now!