"What happens when the forces of Heaven and Hell collide?"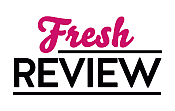 Reviewed by Debbie Wiley
Posted October 10, 2019

Libraries are everywhere--even Hell has one. Claire is the current librarian and she takes her tasks very seriously, keeping a close eye on the unwritten works that populate the Library's Unwritten Wing. Unfortunately, a recent escape of a character into the mortal world puts Claire in the path of a Fallen Angel. Now, Claire, Hero, a demonic assistant named Leto, and the assistant librarian and former muse, Brevity, are in a race against Heaven to find the Devil's Bible. Who will win this battle between the realms?
How on earth could any urban fantasy book lover resist such a plotline? After all, the concept of an entire library filled with the unwritten works of authors along with their characters attempting to spring to life just begs to be read! The first chapter hooked me, as A.J. Hackwith introduces readers to this intriguing but oh so dangerous world. I love how A.J. Hackwith portrays the library itself, including some surprises along the way about the possible consequences when a character like Hero escapes.
Wow! A.J. Hackwith puts a whole new spin on libraries and librarians in THE LIBRARY OF THE UNWRITTEN! The imaginative plotline coupled with lots of phenomenal action and a solid dose of humor keep the reader engaged even as we wonder what twisted turn of events will happen next. A.J. Hackwith kicks off the series entitled A Novel from Hell's Library with one heck of a storyline (pun intended), and I eagerly look forward to the next installment!
SUMMARY
In the first book in a brilliant new fantasy series, books that aren't finished by their authors reside in the Library of the Unwritten in Hell, and it is up to the Librarian to track down any restless characters who emerge from those unfinished stories.
Many years ago, Claire was named Head Librarian of the Unwritten Wing-- a neutral space in Hell where all the stories unfinished by their authors reside. Her job consists mainly of repairing and organizing books, but also of keeping an eye on restless stories that risk materializing as characters and escaping the library. When a Hero escapes from his book and goes in search of his author, Claire must track and capture him with the help of former muse and current assistant Brevity and nervous demon courier Leto.
But what should have been a simple retrieval goes horrifyingly wrong when the terrifyingly angelic Ramiel attacks them, convinced that they hold the Devil's Bible. The text of the Devil's Bible is a powerful weapon in the power struggle between Heaven and Hell, so it falls to the librarians to find a book with the power to reshape the boundaries between Heaven, Hell….and Earth.
---
What do you think about this review?
Comments
No comments posted.

Registered users may leave comments.
Log in or register now!