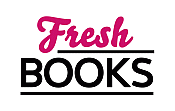 Your August adventures in reading
"A cute set up for a quick holiday-themed read..."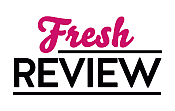 Reviewed by Danielle Dresser
Posted October 5, 2019

Romance Comedy | Romance Holiday
Vivian Forest is a hardworking hospital social worker who is content with her life in California. When her daughter, Maddie (heroine of THE WEDDING PARTY) receives the opportunity to step in as the stylist to England's newest royal Duchess during the busy Christmas season, Vivian throws caution to the wind and goes with her. She's never been to England and knows she and Maddie will receive the royal treatment while they're there. With Maddie tending to wardrobe fittings and last-minute outfit changes, Vivian is mostly left to her own devices, and she meets the personal secretary to the Queen, Malcolm Hudson.
At first, Malcolm gives Vivian tours of the vast country cottage the royal family is living at for the holidays, but then he finds he wants to spend more and more time with Vivian, just the two of them. They spend time together every day, sightseeing, talking, and making the most of Vivian's short stay. After a sweet kiss under the mistletoe on Christmas Eve, Malcolm surprises himself by asking Vivian to stay in England a few days longer, and Vivian surprises herself by agreeing. With festive surprises, delicious dinners, and an intimate New Year's Eve celebration, both Vivian and Malcolm are reluctant to let things just end. . . but with 5,000 miles separating their everyday lives, will they find a way to make things work?
While the setup is very cute for the upcoming Christmas season as well as featuring protagonists in their mid-50s, ROYAL HOLIDAY by Jasmine Guillory falls flat. Between the near-constant mentions of scones and cutesy notes delivered by footmen, the quick romance between Vivian and Malcolm felt superficial. Additionally, for a character who had never been to the UK, aside from intricately describing royal jewels, the sights and sounds of Great Britain were glossed over and not given a chance to shine. It was also hard to tell the difference between Vivian and Malcolm's points of view - their internal voices sound almost identical. Once Vivian does return home to California, she and Malcolm begin sending each other postcards, and that's the only way they communicate once they are on different continents, even though they had sent text messages earlier in the novel. There are a couple of side plots - a possible job promotion for Vivian after years of hard work and a seemingly rash decision made by Malcolm's nephew that throws his family for a loop - that were cute but read like filler. After Guillory's stronger earlier novels (namely The Wedding Date and The Proposal), ROYAL HOLIDAY does not have as much yuletide sparkle as readers will expect.
SUMMARY
From the New York Times bestselling author of The Proposal and a "rising star in the romance genre" (Entertainment Weekly) comes a dazzling new novel about a spontaneous holiday vacation that turns into an unforgettable romance.

Vivian Forest has been out of the country a grand total of one time, so when she gets the chance to tag along on her daughter Maddie's work trip to England to style a royal family member, she can't refuse. She's excited to spend the holidays taking in the magnificent British sights, but what she doesn't expect is to become instantly attracted to a certain private secretary, his charming accent, and unyielding formality.

Malcolm Hudson has worked for the Queen for years and has never given a personal, private tour—until now. He is intrigued by Vivian the moment he meets her and finds himself making excuses just to spend time with her. When flirtatious banter turns into a kiss under the mistletoe, things snowball into a full-on fling.

Despite a ticking timer on their holiday romance, they are completely fine with ending their short, steamy affair come New Year's Day. . .or are they?
---
What do you think about this review?
Comments
No comments posted.

Registered users may leave comments.
Log in or register now!