"This space opera is a fantastic science fiction romance. . . Fresh and engaging!"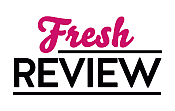 Reviewed by Make Kay
Posted September 26, 2019

Science Fiction Space Opera | Romance Science Fiction
The kickass AURORA BLAZING is Jessie Mihalik's second book in the brilliant Consortium Rebellion series. This is Mission Impossible, in space, with some romance blended in. Readers who like Ilona Andrews, Sandy Williams' Anomaly series, or Rachel Bach's Paradox series will gobble Mihalik's Consortium Rebellion series up like the veritable treats that they are.
The heroine is incredibly smart and resourceful--it's positively competence porn in space. I adore strong female characters! Bianca von Hasenberg is a member of a High House but doesn't sit on her high-and-mighty laurels. Dude, she can kick technical butt and takes names like no one's business. Bianca has to leave Earth to track down her kidnapped older brother. Her father puts a bounty on her head when she refuses to return home, and so Bianca must elude all the villainous scum in the universe while sprinting to retrieve her brother before he's killed. I love how Bianca is determined to be there for her family, no matter what grueling physical or mental things she has to endure. She is tough and resourceful, and appealingly admirable.
Ian Bishop is the highly capable head of security dispatched by House von Hasenberg to capture Bianca and bring her home safely. He's a sexy enigma who is brave and loyal. And oh yeah, he's been harboring a secret tendre for Bianca for years. It's so entertaining to watch them at cross purposes until they finally throw in together to rescue Bianca's brother. The sparks fly between these two while the bullets fly past them. What fun! And once they decide to trust each other with their dangerous secrets, what a pair they become.
This space opera is a fantastic science fiction romance. The writing is fresh and engaging. The characters are well developed and come with a well fleshed out cast of robust secondary characters too. And the rollicking adventure kept me glued to the pages. Mihalik's AURORA BLAZING is a fantastic follow up to her debut, POLARIS RISING, proving Mihalik to be a strong voice in SciFi romance who should not be missed.
SUMMARY
To save her brother and protect her family's future, a powerful princess must join forces with a dashing man from her past in this thrilling space adventure, the second novel in the Consortium Rebellion trilogy.

As the dutiful daughter of High House von Hasenberg, Bianca set aside her personal feelings and agreed to a political match arranged by her family, only to end up trapped in a loveless, miserable marriage. When her husband unexpectedly dies, Bianca vows never to wed again. Newly independent, she secretly uses her wealth and influence to save other women stuck in dire circumstances. Information is power and Bianca has a network of allies and spies that would be the envy of the 'verse—if anyone knew about it.
When her family's House is mysteriously attacked, Bianca's oldest brother, the heir to House von Hasenberg, disappears. Fearful for her brother's life, the headstrong Bianca defies her father and leaves Earth to save him. Ian Bishop, the director of House von Hasenberg security—and Bianca's first love—is ordered to find and retrieve the rebellious woman.
Ian is the last man Bianca wants to see. To evade capture, she leads him on a merry chase across the universe. But when their paths finally collide, she knows she must persuade him to help her. Bianca will do anything to save her sibling, even if it means spending time alone on a small ship with the handsome, infuriating man who once broke her heart.
As the search takes them deep into rival House Rockhurst territory, Bianca must decide if she can trust Ian with the one piece of information that could destroy her completely . . .
---
What do you think about this review?
Comments
No comments posted.

Registered users may leave comments.
Log in or register now!