"Who is the real criminal?"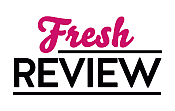 Reviewed by Sharon Salituro
Posted September 26, 2019

Mystery Police Procedural | Suspense
Take a young couple all set to get married. One big problem: Ben's father is the deputy of Chief Constable. And Ben's future wife Caroline is the daughter of Joe, a crime baron just getting out of jail.
Now the wedding is just weeks away and no one knows that is going to happen. Joe has so many enemies, everyone feels there should be protection at the wedding to make sure none of his enemies can get to him. George hires Peter Diamond who is the head of CID to be the main officer in charge of the wedding. This is something Peter really doesn't want to do, but he has no choice.
There is one person who has his mindset on getting rid of Joe. Jack Pierce was in prison with Joe, and when they decided to cause a prison break, Jack got stuck taking the fall for it. Jack always vowed he would get his revenge on Joe and the wedding is the perfect time. One small fault in all of this, however--Jack is found dead in the abbey right after the wedding. Who would kill Jack and make it look like it was a suicide? Peter somehow doesn't feel that Joe had him killed because they know where he was during the whole wedding. But who else would want him dead?
Peter Lovesey writes a really good book in KILLING WITH CONFETTI. Lovesey makes it look like of course it could have been one person, but then throws readers for a loop. I also enjoyed the bit of humor that Lovesay added throughout this book. There was also a little bit of romance but nothing too mushy.
Lovesey shows just how much someone would go though to get back at someone. Family is always supposed to come first, but to what end would someone go to make sure their child's marriage went off without a hitch.
SUMMARY
Peter Lovesey, MWA Grand Master and titan of the English detective novel, returns readers to Bath with the eighteenth mystery in his critically acclaimed Peter Diamond series.

As a New Year begins in Bath, Ben Brace proposes to his long-term girlfriend, Caroline, the daughter of notorious crime baron Joe Irving, who is coming to the end of a prison sentence. The problem is that Ben's father, George, is the Deputy Chief Constable. A more uncomfortable set of in-laws would be hard to imagine. But mothers and sons are a formidable force: a wedding in the Abbey and reception in the Roman Baths are arranged before the career-obsessed DCC can step in.

Peter Diamond, Bath's head of CID, is appalled to be put in charge of security on the day. Ordered to be discreet, he packs a gun and a guest list in his best suit and must somehow cope with potential killers, gang rivals, warring parents, bossy photographers and straying bridesmaids. The laid-back Joe Irving seems oblivious to the danger he is in from rival gang leaders, while Brace can't wait for the day to end. Will the photo session be a literal shoot? Will Joe Irving's speech as father of the bride be his last words? Can Diamond pull off a miracle, avert a tragedy and send the happy couple on their honeymoon?
---
What do you think about this review?
Comments
No comments posted.

Registered users may leave comments.
Log in or register now!