"A fierce mom who winds up with the family she never had and the vampire of her dreams!"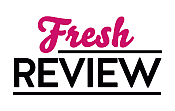 Reviewed by Miranda Owen
Posted September 16, 2019

Romance Suspense | Romance Paranormal
IMMORTAL BORN is the thirtieth book in the "Argeneau" vampire series by Lynsay Sands. Allie Chambers has been raising her late friend's vampire son Liam as her own. What makes things complicated is that they've had to live a life on the run from vampires. When immortal Magnus Bjarneson walks into Allie's life, it begins to get a lot better. The threat from the rogue vampires is still there, but her overall quality of life improves and both she and Liam make some new friends.
I really like Magnus. A former Viking, Magnus is a thoroughly sweet guy who wants to woo Allie and give her time to accept him as her life mate. Unfortunately for him, time isn't something they really have a lot of when villainous vampires are on your tail. A serious romantic entanglement is also something Allie never thought she'd want. Past examples have taught Allie that love is volatile, usually ends badly, and not something that can be trusted. The way to Allie's heart is through Liam, so Magnus shows what a caring guy he is and how he'd make an excellent father. It's hard not to fall for Magnus. Magnus and Allie become intimate, in more ways than one, in a scene that starts out steamy, becomes somewhat amusing, and then winds up particularly poignant.
IMMORTAL BORN has a fierce mom who winds up with the family she never had and the vampire of her dreams. Lynsay Sands spends a significant amount of this book giving the reader a strong sense of who the main characters are and what their backgrounds are. It's nice seeing so many familiar characters from pasts books. There are many unique and downright delightfully weird moments in IMMORTAL BORN that will make this book stand out from others in the series. At times Allie seems reminiscent of Sarah Connor from the TERMINATOR films. I look forward to reading the next "Argeneau" book by Lynsay Sands.
SUMMARY
Nothing compares to the physical chemistry between an immortal and his life mate—or to the spellbinding thrills in a new Argeneau novel by New York Times bestselling author Lynsay Sands…
A simple promise to protect her friend's infant son has turned Allie Chambers' existence upside down. Caring for—and feeding—an orphaned vampire baby has been tricky enough. But as little Liam grows, so does his appetite. He needs more blood than she can personally supply. And when her attempts to steal from a blood bank go awry, Allie wakes up surrounded by doctors, cops…and the gorgeous, mesmerizing Magnus, who she can neither trust nor resist.
Magnus never expected to find his life mate breaking into a blood bank. Clearly, Allie is already entwined with his world—in deeper, more dangerous ways than she realizes. A band of vicious rogue immortals is in pursuit, and Magnus' first task is to keep her safe. His second: to awaken her to mind-blowing pleasure, and hope she'll accept the life, and the passion, that only he can offer.
---
What do you think about this review?
Comments
No comments posted.

Registered users may leave comments.
Log in or register now!