"HANDLE WITH CARE has great storytelling and a to-die-for hero!"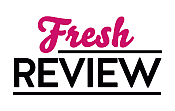 Reviewed by Miranda Owen
Posted September 14, 2019

HANDLE WITH CARE is the third book in Marie Harte's "Veteran Movers" series. Kenzie Sykes and Evan Griffith have both lost people they loved, and they both know the importance of family. The differences in their families, and the relationships they had with past loves, are critical in understanding the hurdles they face in their romance. After the death of their parents, Kenzie has been the mother-figure in her baby brother's life. After having a man she loved and trusted suddenly walk out on her, Kenzie is more than a little cautious about entering another serious romantic relationship. For Evan, his family was a big support system when the woman he was with passed away from an illness. The physical attraction between Kenzie and Evan is obvious from the start but sorting through the assorted emotional baggage proves difficult at times.
I love Marie Harte's heroes and her stories. There's a lot of emotional heavy lifting that the two main characters must do in order to find their happily ever after, but they're both strong enough to fight for it. Although there is a lot of drama in HANDLE WITH CARE, it's also filled with Marie Harte's usual fun, well-written sexy scenes, and strong friendships. Kenzie has a lot in common with the heroine in Marie Harte's previous book SMOOTH MOVES, because of their tight relationships with their younger brothers. As much as I find Kenzie frustrating because of the way she treats her relationship with Evan, I totally empathize with her because of what led to her overdeveloped sense of caution. Because she felt like her ex didn't give any warning signs before he left, it left Kenzie doubting herself more than anything else. It's the self-doubt that left the biggest scar on her psyche. Evan, like many Marie Harte heroes, is such a sweetie. Evan tries to give Kenzie space and build their relationship at a pace she can handle. His thoughtfulness and other attractive qualities blow Kenzie's mind, and almost make the relationship implode. It takes a little advice and subtle maneuvering by friends and family, but Kenzie eventually realizes she's in love with Evan and decides what she should do about it.
HANDLE WITH CARE has dynamite storytelling and a swoon- worthy hero. I love the relationships built between all the many characters in this story and the way they add to it. Evan is the perfect guy-next-door who's sweet, sexy, and head-over-heels for this heroine. I'm eager to read Smith's story. I can't wait to read Marie Harte's next book!
SUMMARY
Evan Griffith has had a hell of a day. . .
And that was before he met the stunning, sexy woman having a meltdown.
Evan Griffith has had many careers in his life. But who knew working for his family's moving company would hold just as much action as his stint in the Marine Corps? On an unforgettable job, Evan finds himself taken by a teenage conman and confronted by a woman wielding a knife--and promptly falls head over heels for her.
Kenzie Sykes is doing her best to raise her little brother and keep him out of jail--all while dealing with her own broken heart that just hasn't healed. She doesn't have time for romance. He's not asking. . . Until he is, and she finds herself saying yes.
---
What do you think about this review?
Comments
No comments posted.

Registered users may leave comments.
Log in or register now!