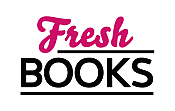 October ushers in great books with holiday themes!
"She's destined to rule. . ."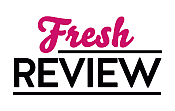 Reviewed by Kim Roller
Posted September 5, 2019

Welcome to a world that has all kinds of magical, mythical creatures from dragons, elves, centaurs, dwarfs, and witches along with humans who believe. Turmoil and civil war become rampant when the Old King of the Hill Lands dies. It has his heirs fighting among themselves. A prophecy leads to a farm family running for their lives with the help of their new allies. What happens when the prophecy changes? You get THE BLACKSMITH QUEEN. . .
G.A. Aiken, also known as Shelly Laurenston, writes an action-packed story of doing the right thing and family is everything unless they try to kill you. THE BLACKSMITH QUEEN has all types of mystical and magical character along with human beings, who must become allies to save their future from evil princes. This is the first G.A. Aiken book I've read but I've read Shelly Laurenston's Honey Badger Chronicles series and really enjoyed them. I see the same humor and creativity in these books as in the others. THE BLACKSMITH QUEEN is the first in the new Scarred Earth series. I look forward to getting to know these characters better.
SUMMARY
When a prophesy brings war to the Land of the Black Hills, Keeley Smythe must join forces with a clan of mountain warriors who are really centaurs in a thrilling new fantasy romance series from New York Times bestselling author G.A. Aiken.

The Old King Is Dead

With the demise of the Old King, there\'s a prophesy that a queen will ascend to the throne of the Black Hills. Bad news for the king\'s sons, who are prepared to defend their birthright against all comers. But for blacksmith Keeley Smythe, war is great for business. Until it looks like the chosen queen will be Beatrix, her younger sister. Now it\'s all Keeley can do to protect her family from the enraged royals.

Luckily, Keeley doesn\'t have to fight alone. Because thundering to her aid comes a clan of kilt-wearing mountain warriors called the Amichai. Not the most socially adept group, but soldiers have never bothered Keeley, and rough, gruff Caid, actually seems to respect her. A good thing because the fierce warrior will be by her side for a much longer ride than any prophesy ever envisioned …
---
What do you think about this review?
Comments
No comments posted.

Registered users may leave comments.
Log in or register now!