"A thrilling mystery by a skilled debut author!"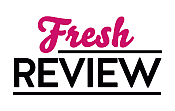 Reviewed by Sharon Salituro
Posted September 5, 2019

Sara Hall has been looking for a job forever. She's tired of being a waitress and would love to find a job working on Wall Street. As more weeks pass she is getting more and more desperate to find the right job. Sara finally gets an interview with a big company in Manhattan, but it seems it is just a waste of time and the gentlemen interviewing her doesn't seem at all interested. As she is leaving the interview, Sara runs into a man named Vincent who is a VP for the company Stanhope and Sons. Vincent asks Sara for her resume and tells her he will be in touch.
Once again, she waits for a call and it finally comes. Sara is hired by this company and realizes how much money she will be making. This is going to be a huge help as her parents have both been sick and can't afford the medical bills. Sara shows up for her first day and meets the team she will be working with: Jules, Sylvie, Sam, and Lucy. Vincent is the team leader and they all answer to him. The more she works for this company she realizes that they are all out for themselves and she is working more hours than she ever thought possible. The only one who seems a little friendly is Lucy. Until the day Lucy is found dead in an apparent suicide, but somehow Sara has her doubts. The more she checks things out, things at work begin to change. First, all of her hard work is being harshly judged and finally, Sara is fired.
Right after this happens, Vincent, Jules, Sylvie, and Sam all get strange emails requesting them to show up at a building. When they all get there they find out that they are going to pay a game called "the escape room." All four of them are trapped in an elevator and have to answer clues to escape. This eventually becomes a cat and mouse game. None of them can figure out the clues and everything begins to unravel. In all this, Sara has some behind the scenes tricks up her sleeve to get back at her being fired and Lucy's death. Will Sara achieve her goal of getting even?
THE ESCAPE ROOM is Megan Goldin's first book. All I can say is I know I will be looking for her next one. This storyline had so many twist and turns, and I loved it. The way Goldin shows the interaction of these four people trapped is fantastic. I was at the edge of my seat for almost this entire book.
This book comes out in August and if I were you I would make sure I pick it up. Goldin storyline is one that I myself have never come across before.
SUMMARY
In Megan Goldin's unforgettable debut, THE ESCAPE ROOM, four young Wall Street rising stars discover the price of ambition when an escape room challenge turns into a lethal game of revenge.
Welcome to the escape room. Your goal is simple. Get out alive.
In the lucrative world of finance, Vincent, Jules, Sylvie, and Sam are at the top of their game. They've mastered the art of the deal and celebrate their success in style—but a life of extreme luxury always comes at a cost.
Invited to participate in an escape room as a team-building exercise, the ferociously competitive co-workers crowd into the elevator of a high rise building, eager to prove themselves. But when the lights go off and the doors stay shut, it quickly becomes clear that this is no ordinary competition: they're caught in a dangerous game of survival.
Trapped in the dark, the colleagues must put aside their bitter rivalries and work together to solve cryptic clues to break free. But as the game begins to reveal the team's darkest secrets, they realize there's a price to be paid for the terrible deeds they committed in their ruthless climb up the corporate ladder. As tempers fray, and the clues turn deadly, they must solve one final chilling puzzle: which one of them will kill in order to survive?
---
What do you think about this review?
Comments
No comments posted.

Registered users may leave comments.
Log in or register now!