"A fun assortment of tricks, treats and terror for mystery readers!"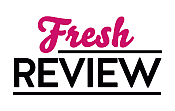 Reviewed by Miranda Owen
Posted August 30, 2019

Mystery Cozy | Mystery Culinary | Mystery Woman Sleuth
CRYPT SUZETTE is the sixth book in Maya Corrigan's "Five- Ingredient" cozy mystery series. Although this book is part of a series, it was the first I've read, and I thoroughly enjoyed it. Val Deniston is a 30-something chef living with her grandad. Val is catering the new bookstore's Halloween event when tragedy strikes. I always like it when an author makes the reason that the amateur sleuth gets involved in a murder investigation seem believable. For Val the victim, Suzette Cripps, was renting a room in Val's granddad's house. Maya Corrigan does a good job of making the reader care about the victim in the short time before she meets her unfortunate end.
Both Val and her grandad are interesting and realistic characters who work well together in trying to solve the murder mystery and the mystery troubling local thefts. The bookshop is a fun setting, despite all the murder and mayhem. In order to figure out who the murderer is, Val must figure out who Suzette really was and what led up to her death. The supporting characters and potential suspects in CRYPT SUZETTE add a lot to this story and several of the men are an assortment of suave, sinister, and sympathetic – leaving Val to sort out which are which. I enjoyed being able to fully immerse myself in the investigation as I read along.
CRYPT SUZETTE is a fun assortment of tricks, treats and terror for mystery readers. Maya Corrigan balances the mystery elements with the charm of small-town life. Although this story has all the beloved cozy mystery trappings, the element of danger builds as the truth about the murderer's motive is gradually revealed. I like that Maya Corrigan leaves the door open to romance in future books. I look forward to reading Maya Corrigan's next "Five- Ingredient" mystery.
SUMMARY
Val Deniston is catering the debut of Bayport's newest bookstore—but the death of a customer is about to draw her into a real-life murder mystery …
Suzette Cripps has been occupying a spare bedroom at Val's granddad's house while she takes classes in this Maryland Eastern Shore town—but she's always seemed a little secretive and fearful, and any talk about her past is a closed book. After winning the costume contest at the Halloween-themed bookstore party, Suzette is mowed down by a hit-and-run driver—and Val and her grandfather start to wonder whether it was really an accident or if someone was after Suzette. Granddad is a little distracted by his new enterprise as a ghost-buster, but as Val talks to Suzette's coworkers and fellow creative writing students, she grows more convinced that the dead woman's demons weren't imaginary—and that she needs to rip the mask off a killer … Includes delicious five-ingredient recipes!
---
What do you think about this review?
Comments
No comments posted.

Registered users may leave comments.
Log in or register now!