"Children come first. . ."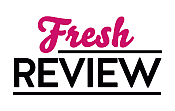 Reviewed by Sharon Salituro
Posted August 29, 2019

Women's Fiction Psychological | Thriller Domestic
Tess had the life that she always dreamed about, she was married to Mark and they had a son Jamie. That is until the day that the plane Mark was on crashed and left her a widow. But she had Jamie and would do whatever she could to keep him happy.
Shelley came into her life first as a counselor and they became great friends. The only other person in her life was Ian, Mark's brother. Ian claims that Mark owed him money and he needed it back. Tess had a hard time doing the day to day things a mother is supposed to do. It seems like every day she is late getting Jamie to school because she is so depressed. In her mind, she talks to Mark all the time and once again in her mind he answers her.
Shelley and Ian are both worried about her, but neither one knows what to do with her. Tess is starting to get phone calls at all times of the day; she feels that someone is after her and Jamie. Shelley is trying her best to keep her calm, but nothing seems to work. Ian, on the other hand, wouldn't leave her alone about the money, now he wants to take over all the accounts. Everything comes to a head one day while they are all in the kitchen and Tess has a knife in her hand. Who stabbed Tess and who has Jamie? Tess wakes up in the hospital but the only thing she cares about is where Jamie could be. Are Shelley and Ian working together?
Lauren North writes kind of a strange but great book in THE PERFECT SON. I really liked the way that she portrays all of the characters in this book. A bond between a mother and son is strong and that is how North tells it in this book. Also, the way that Tess is trying her hardest to be a good mother to Jamie. At times I didn't like the character of Shelley, but as I read further I know she was only trying to help Tess. THE PERFECT SON not only has mystery and suspense but the love of a mother. You don't want to miss out on this great book.
SUMMARY
A disturbing and shocking debut novel of psychological suspense about a recently widowed mother, her young son, and the lengths she'll go to in order to keep him safe.
When Tess Clarke wakes up in the hospital the day after her son Jamie's eighth birthday, she's sure of these things: She's been stabbed, her son is missing, her brother-in-law and her grief counselor are involved. But no one is listening to her.
After her husband, Mark, died suddenly in a terrible accident a few months earlier, the only thing keeping Tess together is Jamie. As they struggle to make sense of their new life without Mark, they find joy in brief moments of normalcy like walking to school and watching television together. Life is hard without Mark, but Tess has Jamie, and that's what matters.
But there in the hospital, confused and surrounded by people who won't listen, Tess's world falls apart. To save her son, she must piece together what happened between Mark's death and Jamie's birthday, but the truth might just be too much for her to bear.
---
What do you think about this review?
Comments
No comments posted.

Registered users may leave comments.
Log in or register now!