"Can Eve stop Lady Justice before more men die?"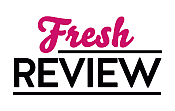 Reviewed by Debbie Wiley
Posted August 29, 2019

Romance Suspense | Suspense | Science Fiction Romance
A serial killer calling herself Lady Justice is on a mission. She's targeting men she's identified as abusers or betrayers, bringing vicious ends to their lives. Lieutenant Eve Dallas always stands for the victims of homicide as she delivers her own sense of justice by finding their killers, even when the murder victims are less than desirable people. Eve won't stop till she finds Lady Justice, but how many will die until she stops her?
VENDETTA IN DEATH hits on some sensitive issues, including sexual harassment and rape. Lady Justice's quest for vengeance is brutal and the details leading up to the violent acts are chilling. Fortunately, we have lighter moments to balance things out. No spoilers but there's a Bella moment that is priceless!
Eve, Roarke, Peabody, Mavis, Bella, Somerset. . . they've all become like family to fans of the In Death series. As horrific as some of the cases are - and Lady Justice is one of the worst - the camaraderie and love that permeates every aspect of Eve's world otherwise is a joy to read. As much as I want each killer caught, I hate to see the end of any In Death book and immediately can't wait for the next one in the series!
VENDETTA IN DEATH is the 49th book in the phenomenal In Death series that only gets better with each new installment. New readers can jump in and enjoy J.D. Robb's world with almost any book in the series. However, VENDETTA IN DEATH delves into some darker areas that hit on triggers from Eve's own past. Fans of the series will empathize and agonize right along with Eve as she faces some of her own demons. VENDETTA IN DEATH is yet another stellar tale from the gifted J.D. Robb!
SUMMARY
The predator becomes the prey in the newest thriller in the #1 New York Times bestselling series featuring homicide detective Eve Dallas.
She calls herself Lady Justice. And once she has chosen a man as her target, she turns herself into a tall blonde or a curvaceous redhead, makes herself as alluring and seductive as possible to them. Once they are in her grasp, they are powerless.
The first victim is wealthy businessman Nigel McEnroy. His company's human resources department has already paid out settlements to a couple of his young victims—but they don't know that his crimes go far beyond workplace harassment. Lady Justice knows. And in one shocking night of brutality, she makes him pay a much steeper price.
Now Eve Dallas and her husband, Roarke, are combing through the evidence of McEnroy's secret life. His compulsive need to record his misdeeds provides them with a wide range of suspects, but the true identity of Lady Justice remains elusive. It's a challenging case, made even more difficult by McEnroy's widow, who reacts to the investigation with fury, denial, and threats. Meanwhile, Lady Justice's criminal crusade is escalating rapidly, and if Eve can't stop this vigilante, there's no telling how much blood may be spilled…
---
What do you think about this review?
Comments
No comments posted.

Registered users may leave comments.
Log in or register now!