"What if a Romanoff Daughter survived?"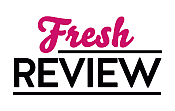 Reviewed by Svetlana Libenson
Posted August 29, 2019

From 1917, the world has always been fascinated by the family of Nicholas II, the last Tsar of Russia, and in particular what fascinates people the most is a what-if question: what if one of his four daughters survived the terrible massacre that came upon them on July 17th, 1918?
For a while, there was a thought that Anastasia Romanoff, the youngest daughter of the Tsar has survived, especially with many claiming to actually be her. Anastasia's possible survival has inspired so many novels and movies - even a cartoon version - that she easily overshadowed her older sisters: Olga, Tatiana, and Maria. While this is my first Gill Paul novel, she has written an earlier tale of Romanoffs, a companion book titled THE SECRET WIFE, which is a tale of Tatiana Romanoff, and which I think would be beneficial to read before this one. THE LOST DAUGHTER tackles another daughter of the tsar, Maria, who was only sixteen years of age at the time of her imprisonment.
Although I was born in Russia and lived there eight years, I know very little about Tsar Nicholas II's family and its tragic end, yet THE LOST DAUGHTER has inspired me to learn more. THE LOST DAUGHTER includes plotlines that alternate between Maria's life and the life of Val Doyle in the 1970s. Their connection isn't learned until the very end, which was frustrating at times. I also found myself strongly connecting with Maria and constantly desiring to go back to her story than Val's storyline. However, for a reader who wants to learn more about Russia as well about one of the lesser-known Romanoff Daughters, THE LOST DAUGHTER by Gill Paul is an inspiring and wonderful read that will linger long after the last page is turned.
SUMMARY
If you loved I AM ANASTASIA by Ariel Lawhon you won't want to miss this novel about her sister, Grand Duchess Maria. What really happened to this lost Romanov daughter? A new novel perfect for anyone curious about Anastasia, Maria, and the other lost Romanov daughters, by the author of THE SECRET WIFE.
1918: Pretty, vivacious Grand Duchess Maria Romanov, the nineteen-year-old daughter of the fallen Tsar Nicholas II, lives with her family in suffocating isolation, a far cry from their once-glittering royal household. Her days are a combination of endless boredom and paralyzing fear; her only respite are clandestine flirtations with a few of the guards imprisoning the family—never realizing her innocent actions could mean the difference between life and death
1973: When Val Doyle hears her father's end-of-life confession, "I didn't want to kill her," she's stunned. So, she begins a search for the truth—about his words and her past. The clues she discovers are baffling—a jewel- encrusted box that won't open and a camera with its film intact. What she finds out pulls Val into one of the world's greatest mysteries—what truly happened to the Grand Duchess Maria?
---
What do you think about this review?
Comments
No comments posted.

Registered users may leave comments.
Log in or register now!